Category: RFID, Automated Data Collection, and Internet of Things
RFID, AIDC and IoT News: Thou Must Still Follow the 10 Commandments of Bar Coding in 2020

There was a Time when Bar Coding was Very Hard Indeed, but Following the Basic Still Needed for Success

| | |
| --- | --- |
| Sept. 14, 2020 | SCDigest Editorial Staff |
| | |
A strange as it may seem for today's generation, in the early days of bar coding (1980s and through much of the 1990s), the technology had many pitfalls. Companies often ran into many problems with bar code quality, scannability, label appropriateness and other issues that served as obstacles to consistently read bar code symbols quickly und accurarely,
For example, SCDigest editor Dan Gilmore says he worked on an automated distribution center that relied on scanning an "I 2 of 5" case code to trigger automated print and apply of a serialized bar code label for sortation purposes - but that the I 2 of 5 labels printed as part of the production process had serious quality errors that made them unuasable. The company has to re-apply the labels in distribution, at enormous costs.
Supply Chain Digest Says...

Bar code quality can be achieved with the use of readily available verification or analyzer hardware. This function should be performed on a random basis or, if important enough, on every label.

---
What do you say?
Click here to send us your comments

Click here to see reader feedback
Such stories were common for many years.
Today, improvements in printer and scanner quality and capabilities, and knowledge about bar code media and related issues, have in general made the technical performance problems a rare issue. But problems are certainly still not unheard of.
Richard Meyers was one of the most recognized figures in the bar code industry during that time, and also a charter member of the "AIDC 100," where he is still active in the organization. In the mid-1980s , Meyers developed a list of "Bar Code 10 Commandments," very useful for avoiding the most common implementation problems.
Meyers delivered presentations on his list of commandments at dozens of industry events for more than a decade, heard by literally thousands of people hoping to avoid their own "bar code bloopers" (the title of another often delivered presentation of the era).
In 2010, SCDigest caught up with Meyers at his Florida home, and he sent us a copy of a long article on the 10 Commandments. Below, you will find a condensed and slightly edited version, this week featuring the first 5 commandments, with the other 5 summarized here next week.
Are any of the commandments still relevant today? You can judge for yourself, but certainly things like paying close attention to the media used and thinking about numbering schemes will always have a place.
The rest seem not too compelling today, but left us wondering whether we need a similar set of commandments for the still little understood area of RFID. Have any suggestions there? Send them to us at the Feedback button at the bottom of the page.
Take a look at the commandment below. Will be a trip down memory lane for those involved in those exciting days back then.
Commandment 1: Use Low Density Codes
Density or Characters Per Inch (CPI) will directly result from the size of narrow plus wide bars and spaces (elements) used to configure each symbol. The wider the bars/spaces, the lower the density. Narrower bars/spaces will result in higher density, reducing the size of the symbol, but can also be more difficult to scan depending upon the environment.
KEY POINT: The scanner looks at the pattern of bars and spaces in a similar manner as the human eye. Wider bars/spaces are easier to interpret and less subject to hostile conditions like voids and specks of dirt, etc. For the most effective and reliable scanning, implement with the lowest possible density. There will be applications that demand the use of high density media. In these situations, more sophisticated and/or expensive scanning solutions may be required that will provide satisfactory results.
Commandment 2: Use a High Wide-to-Narrow Element Ratio
Every linear bar code symbology includes a series of narrow and wide bars/spaces (elements) that make up the final configuration.
Depending on the "X" factor (size of narrowest element), the dimension of the wide element can be in a range of 2 to 3 times "X". Also, as a result of the printing process, bars and spaces can be thicker or thinner than intended. This variation is satisfactory as long as each element is within certain tolerance ranges.
If a 2:1 ratio of wide to narrow is used, in some cases the size of the wide and narrow bars becomes almost indistinguishable.
(See More Below)


KEY POINT: Although some Code 39 applications will dictate the use of a low ratio, the most effective and reliable scanning takes place with a wide-to-narrow element ratio as close to 3 to 1 as possible. Code 128 and UPC/EAN are configured with four specific wide-to-narrow ratios so there is no option with those symbologies.
Commandment 3: Use Carbon-based Ink
Bar code scanning takes place by focusing light on a pattern of bars and spaces. The bars should absorb most of the light and the spaces should reflect most of the light back to the scanning device. The two primary ways of measuring the correct absorption and reflection factors is by Print Contrast Signal (PCS) or Minimum Reflectance Difference (MRD). The result of these calculations must be substantial enough that scanners are able to properly distinguish between bars and spaces.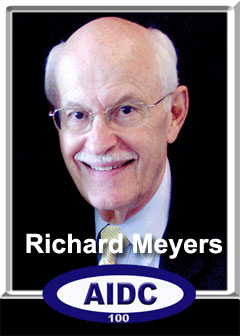 KEY POINT: Although not mandatory, the use of carbon-based inks will often provide superior scanning performance. Some hostile conditions will dictate this technique. A number of industry standards require the use of carbon-based media. A major exception is the retail food industry. In this case, the printing of UPC symbols on product packages with carbon inks would add excessive cost to the process.
Commandment 4: Ignore the Media at your Scanning Peril
All too often this topic is a step-child, the last to get recognition in the implementation process. Media substrate (the printing surface) and adhesive backing problems can and should be avoided. The challenges are relatively simple.
Opacity must be sufficient to prevent background surfaces from interfering with the scanners ability to read the media. If a dark background shows through a label, the scanner may interpret some spaces as bars. This condition can readily happen when a white adhesive label is placed on a dark surface.
A wide variety of other media issues and choices can lead to problems. For example, bar coded media that will be exposed to hostile conditions, like humidity and temperature extremes, should be pre-tested before a final substrate decision is made. Many companies have used the wrong label adhesive and had the labels not stick over time to the item or surface to which they are applied.
KEY POINT: Rarely has an application been found for which there is no right media solution. Define the label requirements including shelf life (after printing), the number of times to be scanned and the scanning environment. Then seek proper counsel with a reputable source who uses the latest techniques and provides guidance on the proper marriage of various media supplies.
Commandment 5: Use Bar Code Verification System when Printing
Many installations witness the creation of labels, and the placement of those labels on objects that are then transported to a destination commonly known as a scanning station. Voila! The scanner doesn't scan or the scanner scans bad data or bad data results from scanning. Why?
Unfortunately, printed media is rarely checked before entering the system flow. The quality of both code and data has the potential of being part of the problem as opposed to being part of the solution.
Bar code quality can be achieved with the use of readily available verification or analyzer hardware. This function should be performed on a random basis or, if important enough, on every label.
KEY POINT: A significant majority of bar code implementation problems can be traced back to the lack of a verification process. Whether generating media for internal or external purposes, QUALITY COMPLIANCE (QC) will be achieved by making verification a part of the process. Do it manually on a random basis or, do it with sophisticated equipment. Regardless of the chosen method, DO IT!
We'll cover bar code commandments 6-10 next week.
Are any of these bar code 10 commandments still relevant in today's world? What are your recollections of that era? Do you have any suggestions for bar code commandments today? Let us know your thoughts at the Feedback button below.
Srihari

Senior Consultant, Infosys
Great article. I am a little suprised not to see BNSF in the mix while I understand their financial mode/operation is a little different.

That would only give a complete perspective with all the players in the pool.

Mike O'Brien

Senior editor, Access Intelligence
Surprised to see Home Depot fall off the list; thought they were winning with Sync?
Julie Leonard

Marketing Director, Inovity
Using the right tool for the right job has always been a best practice and one of the reasons, we feel, that RFID has never taken off in the DC as exponentially as pundits have been forecasting since 2006. While these results may seem surprising to those solely focused on barcode scanning, the adoption of multi-modal technologies in the DC makes perfect sense for greater worker efficiency and productivity.

Carsten Baumann

Strategic Alliance Manager, Schneider Electric
The IoT Platform in this year's (2016) Hype Cycle is on the ascending side, entering the "Peak of Inflated Expectation" area. How does this compare to the IoT positions of the previous years, which have already peaked in 2015? Isn't this contradicting in itself?

Editor's Note:

You are right, Internet of Things (IoT) was at the top of the Garter new technology hype curve not long ago. As you noted, however, this time the placement was for "IoT Platforms," a category of software tools from a good number of vendors to manage connectivity, data communications and more with IoT-enabled devices in the field.

So, this is different fro IoT generally, though a company deploying connected things obviously needs some kind of platform – hoe grown or acquired – to manage those functions.

Why IoT generically is not on the curve this year I wondered myself.
Jo Ann Tudtud-Navalta

Materials Management Manager, Chong Hua Hospital, Cebu City, Philippines
I agree totally with Mr. Schneider.

I have always lived by "put it in writing" all my work life. I am a firm believer of the many benefits of putting everything in writing and I try to teach it to as many people as I can.



This "putting in writing" can also be used for almost anything else. Here are some general benefits (only some) of "putting in writing":

1. Everything is better understood between parties involved. There are lots of people types who need something visual to improve their understanding.
2. Everyone can read to review and correct anything misunderstood. This will ensure that all parties concerned confirm the details of the agreements as correct. This is further enhanced by having all parties involved sign off on a hard copy or confirm via reply email.
3. Everything has a proof. Not to belittle the element of trust among parties involved, it is always safest to have tangible proof of what was agreed on.
4. There will be a document to refer to at any time by any one who needs clarification.
5. The documentation can be useful historical data for any future endeavor. It provides inputs for better decisions on related situations in the future.
6. This can also be compiled and used to teach future new team members. "Learn from the past" it is said.

There are many more benefits. Mr. Schneider is very correct about his call to "put it in writing".






Sandy Montalbano

Consultant, Reshoring Initiative
U.S. companies are reshoring and foreign companies are investing in U.S. locations to be in close proximity to the U.S. market for customer responsiveness, flexibility, quality control, and for the positive branding of "Made in USA".

Reshoring including FDI balanced offshoring in 2015 as it did in 2014. In comparison, in 2000-2007 the U.S. lost net about 200,000 manufacturing jobs per year to offshoring. That is huge progress to celebrate!

The Reshoring Initiative Can Help. In order to help companies decide objectively to reshore manufacturing back to the U.S. or offshore, the nonprofit Reshoring Initiative's free Total Cost of Ownership Estimator can help corporations calculate the real P&L impact of reshoring or offshoring. http://www.reshorenow.org/TCO_Estimator.cfm


Robert

Transportation Manager, N/A
Good article! I am sending this to my colleagues who work with me. We have to keep this in mind. Thanks!
Ian Jansen

Mr, NHLS
SCM is all about getting the order delivered to the Customer on date/ time requested because happy Customers = Revenue. Using the right tools to do the right job is important and SCM is heavily dependent on sophisticated ERP systems to get right real data info ASP.

I've worked in a DC with more than 400,000 line items and measured the Productivity of Pickers by how many "picks" per day.

I've learned that one doesn't have to remind Germany about your EDI orders.
Don Benson

Partner, Warehouse Coach
Challenge - to build and sustain effective relationships at the level of the organizations that are responsible for effectively coordinating and colaborating in an otherwise highly competitive environment

Jade

Admin, Fulfillment Logistics UK Ltd
Of course we all need to up our game. We need to move with the times, and always be one step ahead of what the future will bring.
Mike Dargis

President of asset-based carrier based in the Midwest, Zip Xpress Inc. (at ZipXpress.net)
Thanks for the article, but I know there's a lot more to this issue than just the pay rates. Please check out my blogs on the subject at www.zipxpress.net.

Blaine

Inventory Specialist, Syncron
Lora, great article! I agree that companies choose the 'safe' solution more often than not. My solution is a bolt-on for legacy ERP's and we even face challeneges of customer adoption. Most like to play it safe and choose an ERP upgrade, which is more costly, time consuming, and has lower ROI across the board. Would love to learn more about your company, we are always looking for partnerships.

Blaine
blaine.schultz@syncron.com

Bob McIntyre

National Account Executive, DBK Concepts LLC
This is a game changer in GE's production and prototyping. It also has huge implications across the GE global supply chain with regard to the management of their support and spare parts network.
Kai Furmans

Professor, KIT
I am referencing to the comment that leasing of warehousing equipment (beyond forklift trucks) is a vision for 2030.
Just recently in Europe, such a business model has started, see here: https://next-intralogistics.de/

I am following with a lot of interest, how the business develops.


Stuart Rosenberg

Supply Chain Consultant, First Choice Supply Chain
If we limit the standard on judging or determining the best supply chain to just three calculations it does not tell the entire picture. Financial performance metrics are valuable as they capture the economic consequences of business decisions. But supply chain managers make decsions and use organizational resources that impact a company's financial well being. Where is a firm's earnings over a period of time determined by sales less product costs and general/adminsitrative costs? Where is the metric for determining the sources and uses of cash from three perspectives - operational, investment and financial? Where are these supply chain metrics: on-time delivery, lead time, response time to customers, product returns, procurement costs, network distance, inventory carrying costs, forecasting accuracy, sourcing time, etc,. Without knowing the results of all these supply chain calculations the there must be a question as to the accuracy of the 25 top supply chains.

Dustin Calitz

Project Commercialization Manager, Mondelez
I feel this ranking misses the mark in SC. It does not seem to consider a key indicator in days inventory on hand, which is key to determining a SC company's ability to forecast, manage inventory costs and reduce aged stock. In additiion I realize it's difficult to understand what goes into the customer survey, but would I assume specific metrics are being asked. For examples customer's opinion on service level differentiation and the ability to deliver the right product on time, which should then be allocated a bigger weighting than 10%. It would also be interesting to take a view of the above list's SKU portfolio complexity, seasonality and launches/promotions. I would again assume some companies on the list above have a far more complex SC to manage and lead, ultimately requiring a lot more innovation within a SC to stay ahead of competitors, and ultimately satisfy their customers demands. I understand above metrics are difficult to measure, as mentioned in the article, but they somehow need to be considered to give a true reflection.
Michael Hurd

Lean Consultant, Unemployed
A Very Good Article...

While some feel that lean is a scam that pushes for more out of the personnel and out of the companies through reduction of waste and adding value for the customer, there are several things to remember:

1) Lean methodologies are designed and implemented to reduce time wasting, so this may seem that you are working harder as an employee.

2) Lean methdoligies only work when everyone from the janitor to the owner of the company get involved and back the program.


3) Lean methods are there to make you work smarter not harder, although it may feel you are working harder.

4) YES... Sometimes lean methodologies fail! This is due to project overun or taking on too large a problem and trying to fix it all in one go and not taking the smaller problems that are associated with the large problem and fixing them first. Sometimes fixing the small problems leads to resolution of the larger problem.
Akhil

Director Supply Chain , skuchain
The Supply Chain technology is not considered a problem because traditionally supply chains are thought to be cost centres unlike sales functions. The tendency, in general, to limit expenses and cost cutting on upgrades for technology and for talent have been hindering progress for the businesses. Supply chains lack real time visbility and above all trust across the value chain (not that the participants are dishonest) rather it's about the cascading effects referred to as the bull-whip effect which causes higher magnitudes of disruptions.

Supply chain real time information should top the list .

Another problem is that of multi homing as so much data is available across several feeds of IOT/Email/Internet /Mobility/ERP that organisations tend to have issues around finding a single platform to collate them for meaning analysis.

Blockchain (if deployed appropriately) can be a great solution for solving the issues around the supply chain.


Mike Ledyard

Vested Program Faculty, Vested Way / University ofTennessee
Excellent article. It very much points to the need for Shared Risk / Shared Reward as we teach at Vested. Suppliers will respond when they are made part of the team, and they have a lot to bring to the game. The service provider is the subject matter expert in the services provided, and in an excellent position to enhance the capabilities and services offered by the shipper.
Andrew Downard

Managing Director, AD Supply Chain Group Pty Ltd
As the article points out it is not a lack of technology that is holding back performance but rather a failure to form the right sort of relationships. As well as the length of such relatiohships, practitioners should consider employing arrangements that incentivise both parties to innovate and deliver levels of performance and profit that neither thought possible. By far the best model I have come across to achieve this is the Vested Outsourcing model developed by researchers from the University of Tennessee. See www.vestedway.com for information on the model and case studies that show how others have benefited from creating a Vested deal.
Najma

logistics, threelineshipping
Very informational article. The major focus of logistics is on e-commerce. There is a need to optimize every component of logistics by following the latest trends and technologies. Thanks for uploading this article.
Sameer Shukkla

Consulting Partner, Wipro Inc.
I have recently co-authored a white paper with my colleague wherein we have looked at 2 fundamental guiding principles -

1. Always have enough to Sell / Produce
2. Do not have excess to Sell / Produce

These 2 Golden Rules can be the foundation of keeping optimal inventory levels and for organizations to achieve the same. We have looked at a framework which tries to reduce the phase mismatch between Demand & Supply, and tries to bring the shape of the supply curve closer to shape of the demand curve.

We have classified symptoms and underlying root causes for the above "Phase mismatch" and "Curve Mismatch" between Demand and Supply, and then talked about addresssing those individual root causes to strive towards Leaner Inventory levels while maintaining or improving service levels.

So to answer your question, we feel the Companies which have addresed these causes have been able to keep DIO horizontal or even going down, while others have not been able to control rising DIO because of not addressing the root causes.

Simon Eagle

SCM Consultant, Camelot MC
You ask why turns are flat or declining despite lots of attention and technology. The answer is, I think, 2 fold: the supply chain environments VUCA (Volatliity, Uncertainty, Complexity, Ambiguity) is on a continuous upward curve and this means that forecast accuracy inevitably declines in parallel - and much of that inaccuracy is hidden by the statistics. For instance a company with, seemingy good, 80% mix accuracy will find that figure is skewed so high by the few high volume / low variability items. 80% of the items will be achieving considerably less than 60% error.

So most item level forecasts used for driving replenishment through an MPS (be it ERP or APS) are simply leading to unbalanced stocks, service threats and continuous expediting / fire-fighting. These schedule interrutions are "variability" that is disrupting flow and, thereby, increasing lead-times, using unplanned capacity and generating excessive (and still unbalanced) inventories.

The replacement in ex-stock supply chains is "enterprise(s)-wide" pull which also uses "push" for extreme/exceptional events. Its other key characteristics are that the supply chain is decoupled and is demand-driven. And now it can be implemented using SAP since they announced they they have co-developed an enhancement for IBP that supports this transformational way of working - up to 50% inventory reduction, requiring less capacity and shorter lead-times all while achieving planned service levels. See https://www.camelot-itlab.com/en/camelot-demand-driven-lean-planning-suite-for-sap/ and https://www.linkedin.com/pulse/supply-chain-flow-what-why-how-simon-eagle/



John Smith

Research & Development, Octopus Tech Solutions
IoT is without a doubt starting to become a major factor in the profitability of various companies. In the manufacturing sector, we will see it come into the front by the end of 2020 completely. Various sectors have already adapted IoT solutions like the security industry or companies offering BPO Services India. Contact centers not just in India and China but across the world have adapted technology following the principles of IoT. The manufacturing sector is soon going to follow.
Girish Maniyar

Chief Manager Development Initiatives, Asian Paints
I can speak with some context. While efficiency and tools can reduce inventory, we also see the number of SKUs and new products increasing, and also the number of sales/depot points. This means the inventory in such cases, can start with very high number and with more customization and choices available to the consumer, so there is no end to the long tail of products available within a category. It is unlikely that the slow/dead goods are written off so easily to be not included here.

A larger question, would it be purely an IO problem or also a Demand Planning (Forecast Error) problem? A higher cycle time of service but a better fill rate can improve inventory performance, by aggregation. But a bad forecast can do away all the good work you do in inventory planning.

Do you have numbers for decorative coatings in the list? I did not see something there only for decorative coatings.




Reo B Hatfield

Chief Operating Executive , BestTransport
My opinion is that peaks and valley are just nice graphics to explain. Smooth responses save the day. 3PLs just adjust to the climate and the areas of movement of Logistics. One purpose of the 3PL movement was to adjust to an always changing market. They will never be fixed and will flex as the logistics changes. 3PL companies have vast knowledge of their business. Their success is their ability to move up and down as the market flows. They bring a level playing field to the transportation world that in the past was rigid but looked good on spreadsheets. Industry graphic personnel like to be able to answer all the changes because they can only see documents. 3PLs see the needs, the issues, the positive changes and the knowledge to know why and when to adjust. They (3PLs) have smoothed the waves of the past and everybody likes to see the spikes so they know something is there to clearly report on. Smooth sailing is boring but sure gets you where you want to go.

Catherine Dennis

Supply Chain Manager, Indak Mfg Corp
So the horrific and severe worldwide allocation of electronic components is not an issue? Don't tell that to the automotive buyers. It's HORRIBLE. Lead times out to up to 76 weeks. Why not write about that? It's killing us, our customers and the big automakers.
Huub

Logistics Manager, Shell
I suggest McKinsey to do a bit more research in Prof Gattorna's dynamic alignment. This article only scratches the surface a tiny bit. Much more to be found reading about the alignment concept.
Joseph George

Farmer, Field Vista
Primarily Vision is required followed by Assigned Focus on objectives. Or maybe just love for USA. The market will not find its way unless it's for organic vegetables and RRR. Two to three years later will take two to three years longer to the end of the decade, and this is viable today. God bless america from its present distraction.
Gary Buchs

Owner Operator , Self, Landstar Business Capacity Owner
In My Opinion, the fact that capacity will tighten should be obvious to everyone engaged in the transportation.
Capacity to move freight isn't how many trucks or trailers are in the system or what a computer
program says, it still is truck driver based and poorly-managed companies won't be able to imporove
this fact. Investing in people is still most important!

Get ready to pay higher prices for goods and services. I think we could lose 10% of Capacity in many areas.

Dan

Pres., Bioptechs
After all the ground we have lost in the productive sector and the additional burden that loss of our productive momentum has placed on our society, somebody tell me why so many people are against the actions necessary to restore our vital productive infrastructure! It is like the left enjoys shooting itself in the foot!
Jayaram

Business Development, Raghava Logistics
Great article and thank you for summerizing the predications.

What does it mean to country like India where the labour is still cheap? Where the logistics cost is still on the higher side compared to some of the developed nations?


Herb Shields

President , HCS Consulting
I agree that robots can replace some amount of manual labor in logistics centers. However as you mention, the labor pool is shrinking. We need more training programs such as the one provided by the Greater West Town organization in Chicago. Www.gwtp.org. (It is a program that your readers should find interesting.)
Billy

Associate, BJO
Thanks for this very informative article.

Doug Murless

Country Manager, krunchbox (www.krunchbox.com)
Gone are the days when consumers will wait for a retailer to have the product back in stock, those days are done. We live in the "I want it now" society and with Amazon in their pocket consumers can easily "now" it to themself the next day right from their phone.

The importance of product availability is under the microscope at all retailers as an empty shelf equals lost customers, a poor customer experience and entirely abandoned purchases.

We are on a mission at krunchbox to help suppliers fix their product availability and sell thru and improve their buyer relationships, hopefully before their retail partner fines start rolling in and or we see more retailers close.
NikhilSingh

Executive, Carmatec INC
You are correct There are government programs to encourage investment at small and mid-size manufacturers, but McKinsey says these programs generally have smaller budgets, less certainty of ongoing funding, and more constraints on their mandates than comparable programs in other countries. Policy makers should examine which existing initiatives are producing the most promising results, then scale up those efforts and commit to them for the long term.


Chuck Nemer

Trainer, The Guru of Biz
Nice metaphor and nice picture. I'd like to see a bit more meat on the bones if you're going to completely sell me on the concept.

Charles Quail

CLO, Belair
The truth from the road is that rates were so good, that 2018 was the best year we had since 1997. So as we saw this happening, we saw carriers increased their fleets to capitalize on this gravy train, thus depressing the rates for 2019 from overcapacity. They also flooded the used truck market, and sales dropped 70%.
We know because we also were thinking of retiring, but cannot sell our lightly used 2019 Mack Anthem because of this. So we claim it was not the high cost structure, it was the greed.
Tom Miralia

CEO, Distribution Technology
Multistory Bronx DC $700 million and 1.2 million sqft- what's the rent going to be- $3.50 per sqft per month? $40+ per sqft annually. In many metros, thats higher than the best Class A office rent and about 9-10 times a going rate in the suburbs? Well, space cost is the least cost in supply chain typically- still, must be a compelling business model to drive this?

Let's pretend that a product is valued at $50 a case, 60 cases per pallet, maybe stored in rack at 8 sqft per pallet in a narrow aisle single-select layout of some form- if total logistics expense ranges 8% maybe, then there's $240 in budget to flow goods from sourcing to customer. Now the retail customer may spend more to get it to the end purchaser which is beyond my scope (and may folks ability to truly model I suspect). if that pallet occupies that rack spot for 2 months that rent expense might range about $56? That takes almost the whole budget for warehousing portion of logistics costs before labor, equipment, admin, materials and so on?

I dunno if I'm seeing this right? Likely I'm off base?



Features

Resources

Follow Us

Supply Chain Digest news is available via RSS

Newsletter

Subscribe to our insightful weekly newsletter. Get immediate access to premium contents. Its's easy and free
Enter your email below to subscribe:
Join the thousands of supply chain, logistics, technology and marketing professionals who rely on Supply Chain Digest for the best in insight, news, tools, opinion, education and solution.