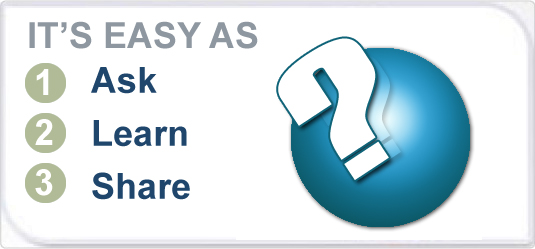 | | |
| --- | --- |
| | Latest Supply Chain Question: |
What are the pros and cons of vending machine use when managing MRO items, and where might I find additional information on this subject?

Angus Workman
Stores Manager
Sabic Innovative Plastics

New! You can also submit your question or answer via Instant Message/Windows Live Messenger: Use Instant Message ID scdigest_answers@hotmail.com.
Include your name, title, company, email and whether you wish to remain anonymous with your question or answer posting.


Your Supply Chain and Logistics Questions Answered. Only from Supply Chain Digest!
You have questions, we find answers.
Our panel of Supply Chain and Logistics Experts, plus input from readers, helps get you the information and answers you need.
Do you have a question or issue related to supply chain and logistics strategy, technology, best practice, or other subject?
We'll get your questions answered from our panel of experts, with help from the Supply Chain Digest community can also help.
Like to be one of our supply chain or logistics expert panelists? Send your background to info@scdigest.com


Featured Answers@SCDigest Supply Chain and Logistics Expert Panel Members. See Complete List
Cliff Holste

Materials Handling Editor, Supply Chain Digest / Distribution Digest
Gene Tyndall

Executive Vice President, Tompkins Associates
Jim Barnes

President, EnVista

Dr. James A. Tompkins

President, Tompkins Associates
Dr. Chris Norek

Senior Partner, Chain Connectors
Mike Loughrin

Partner, Transformance Advisors, Inc.
Craig K. Harmon

President & CEO, Q.E.D. Systems