From SCDigest's On-Target E-Magazine

- March 4, 2013 -
Supply Chain News: Walmart US Chief Says Sales are Suffering Because of Challenges in Keeping Stores Shelves Stocked


Problem "Getting Worse" Bill Simon Says, though Walmart Says Comments Taken Out of Context; Time to Relook at RFID?
SCDigest Editorial Staff

Just two weeks after internal emails were obtained in which a senior Walmart executive said sales through the middle part of February were "a disaster," minutes of a Walmart managers meeting now say the retail giant is having troubles keeping merchandise on the shelf.
The emails on the poor start to February emails from Jerry Murray, Walmart's vice president of finance and logistics, who in a Feb. 12 email to other executives obtained by Bloomberg said this was "The worst start to a month I have seen in my about seven years with the company." (See Walmart Email Says February Sales Are Down Sharply - What Should a Consumer Goods Demand Planner Do?)

SCDigest Says:

From all this reporting, it is unclear whether the issue is lack of merchandise getting to the stores, issues with getting stock from the back room to the shelf.

What Do You Say?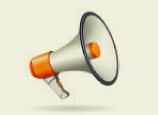 Walmart downplayed the email, even as some analysts said the elimination of the $2000 annual payroll tax exemption and delayed income tax refunds could in fact be hitting many Walmart shoppers hard. Walmart did later say Q1 same stores sales in the US will be flat.
Now, Bloomberg has also obtained copies of the minutes of a Walmart managers meeting in which Bill Simon, Walmart US CEO, says that a two-year problem with keeping store shelved stocked is "getting worse," and a major threat to its operations.

Though the minutes were just released, it appears the problems started in 2011, at the same time Walmart decided to return some 8500 products to its store shelves that had been eliminated a couple of years before that. That strategy to "declutter" its stores and reduce overall inventories appeared to backfire, with many shoppers heading to other stores to find the items they wanted.

With Walmart's same store sales growth stagnant, the company reverse the decision in early 2011, promoting the change with advertising and in-store signage touting "It's Back" for the returning SKUs. (See Walmart to Reverse SKU Count Reductions, Bring Back 8500 Items to Shelves.)
And whether directly related or not, Walmart's sales growth did start to rise again after thar reversal.

But the added SKU counts also led stocking challenges.

"We run out quickly and the new stuff doesn't come in," Simon said, according to the minutes of the Feb. 1 meeting, as reported by Bloomberg.

Bloomberg says that Walmart has been hiring consultants to walk the aisles and track in-stock positions on the shelves, and in some cases even reassigned store greeters to replenish merchandise.
Walmart again says the comments are being taken out of context.
"These are personal notes from one participant in the meeting and are not official company minutes," David Tovar, a Walmart spokesman said in a telephone interview with Bloomberg. "There are a number of significant misinterpretations and misleading statements that do not accurately reflect the comments by Bill Simon or any other participant in the meeting."
Tovar also said that "We're very pleased with our in-stock position," and that audits by the company and its consultants show in-stock levels match or exceed historical levels.
Still, Bloomberg was able to get quotes from a Walmart department manager in one store in California, who said "There are gaps where merchandise is missing, We are not talking about a couple of empty shelves. This is throughout the store in every store. Some places look like they're going out of business."
The manager added that "My camera bar hasn't had cameras since early January. They let the merchandise phase out but nothing new comes in to replace them. We're supposed to have 72 cameras but we maybe have 12. What are customers supposed to buy?"
In should be noted, however, that the manager is a member of OUR Walmart, a labor-backed group seeking to improve working conditions at the discount chain.
A quick check of some social media sites finds some anecdotal support for the contention that shelf stocking is an issue at Walmart.


(Distribution/Materials Handling Story Continues Below )