From SCDigest's On-Target E-Magazine
April 14 , 2011
Supply Chain News: Walmart to Reverse SKU Count Reductions, Bring Back 8500 Items to Shelves

Move to Unclutter Stores, Move more Upscale Deemed Failure, as Same Store Sales Keep Dropping; Renewed Focus on Price as Well; Will Other Retailers Follow Suit?

SCDigest Editorial Staff
For the past several years, Walmart and other retailers have been pursuing a strategy of reducing store SKU counts, with plans for cutting as much as 20% of the items a given type of store format carries.
Walmart took thousands of often marginal SKUs off its shelves in 2009 in an attempt to reduce clutter, focus on faster-growing product categories, and improve supply chain efficiencies - and may have paid a price for the move.
SCDigest Says:

Walmart says on average store SKU counts will increase by 11%, with an average superstore carrying approximately 142,000 SKUs today.

What Do You Say?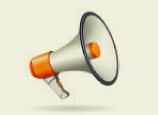 The retail giant now is pursuing a back-to-basics strategy to reverse the company's fortunes after seven consecutive quarters of sales declines at U.S. stores open at least a year. While it is not clear how much the SKU reduction program contributed to those declines, the company obviously thinks it must have played a large role, as the company announced this week it was bringing some 8500 items back into its stores, tied to a major merchandising program.
The program will involve "It's Back" flags on the items being returned to the shelves. New pasta, beverages and snacks have already arrived, and fresh groceries, electronics, sporting goods and apparel also will reach shelves this year. Walmart is referring to many of these items as "heritage" products.
In some cases, these products were eliminated to simply concentrate on fewer, higher selling SKUs, with marginal sellers being cut out. In other cases, the items were removed for merchandising reasons, as Walmart tried to go a bit "upscale" in an attempt to reach more well-heeled shoppers. That meant, for example, less space devoted to sewing-related items - but now more bolts of cloth will be appearing in many stores.
"Some of these products were very important to our customers, particularly in rural areas, and they let us know they wanted them back," said Duncan Mac Naughton, Walmart's chief merchandising officer, who just assumed that post in January and is presumably the architect of the move. "We heard them, and they are going to notice a difference soon."
The company emphasized the importance of "local" or regional products to consumers, a fact which makes assortment setting for national chains a very tough challenge. Where to draw the line between the efficiencies of more centralized assortment planning and the ability to regionalize or localize is usually not clear.
Walmart says on average store SKU counts will increase by 11%, with an average superstore carrying approximately 142,000 SKUs today.
Renewed Emphasis on Price as Well
The failed merchandising strategy also caused Walmart to lose to an extent its focus on price, or at least confused the shopper a bit, experts say. In the past couple of years, consumers perceived Walmart had increased its focus on promotional pricing, versus the Everyday Low Pricing concept it had created years earlier.
(Supply Chain Trends Story Continued Below)