That, he says, means a consumer goods supply chain must be able to make sense of retailer data in aggregate and do it daily, in order to truly sense demand and respond in shorter cycles. And, he adds, having only Walmart Retail-Link data is not the answer.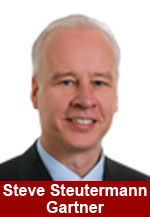 He believes the typical consumer products company would react in one of two ways: (1) Overreact to the Walmart news and reduce the coming month forecast and production plan, or (2) Not react at all because one month does not make a trend
Something in the middle is needed, he says. The key issues, he believes, include whether "other retailers are experiencing the same kind of impact at the shelf from increased taxes and delayed tax returns, and whether demand will improve in March because of tax return timing."

The companies that are in the best position are those "who utilize demand sensing technologies to sense demand daily," Steutermann adds. "They are in the best position to manage their supply chains closer to consumption. Most of the leaders utilizing demand sensing technologies use a 7 day lag, not a 30 lag period like traditional demand planning functions. In essence, they would have had a significant head start in making any trade-off decision."
Lisa Kustra, founder and president of consulting firm Plan4Demand, which does a lot of work in the consumer goods sector, said the key is to "follow the trend lines, not the headlines."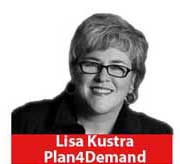 "As a demand planner, we would be looking at consumption oe point of sales data to understand any trending issues. When did it start, and how it has been trending over time? Because Walmart's overall sales are down, it does not mean necessarily that it has impacted my brand's sales. Or has it? What does the data tell me?"
She added that "If I am a replenishment planner, I am certainly considering promotional volumes going into the store."
The bottom line she said, is that consumer goods companies should look at trending data analysis and not just this rumor of a trend.
"Point of sale data should be analyzed over several weeks to understand what the trends really are for our company and SKUs," Kustra told us. "I would certainly be scrutinizing that information closely against historic data patterns."
Danny Halim, VP of industry strategy at JDA Software, also says a measured response to the news is the most appropriate.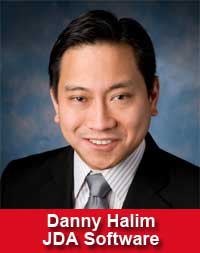 "It is certainly news about which a demand or supply planner should be aware, but not one that should result in a knee-jerk reaction to supply chain plans," Halim says. "Slashing forecasts and inventory plans across the board would certainly be an example of this. A demand planner should continue to pay attention to the overall market trends and indicators before reacting to any specific news about one customer, even one as large as Walmart."
The key questions, he says are these: Is Walmart's one month sales decline and lower forecast representative of the overall market, or more Walmart specific? Is the decline in Walmart sales a sign of a decline in consumer spending as a whole, or is it just in specific product categories?
"If a manufacturer does need to make adjustments, it is likely they will need to take the analysis deeper understand for what the SKUs and geographies there are real changes in demand," Halim noted. "This is where a shelf-connected supply chain, if the company has already implemented this approach, will provide more actionable insights than looking at data or trends only at the aggregate level," Halim added.
Added SCDigest Editor Dan Gilmore: "Well, obviously company executives need to know facts. It wasn't that many years ago, for example, that a large number of consumer product companies blamed missed financial quarters on a drop in Walmart orders during its "inventory deload" program."
He added that "I agree that there is no need to overreact, but if someone at Walmart says sales are a "disaster" and it's the worst start to a month in seven years, which must include the recession period, there is potential supply chain and financial risk here that needs to be taken fairly seriously by someone."
How do you think consumer products companies should react to a potential Walmart "sales disaster" so far in February? Are our expert commentators right on - or all wet? Let us know your thoughts at the Feedback section (email) or button below.

SCDigest is Twittering!
Follow us now at https://twitter.com/scdigest