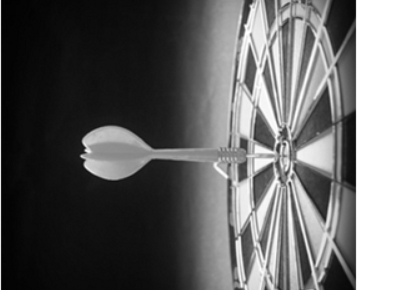 A forecast is more than a projection of future business; it is a request for product (or a request for resources to ensure supply of a product). Forecast accuracy is crucial for achieving both customer service goals as well as ensuring proper utilization of resources to drive profitable business growth. 


Given the critical role of the forecast it amazes that today supply chain organizations still routinely rank inaccurate forecasts as a major obstacle in meeting their supply chain goals. Obtaining a consistently good forecast accuracy continues to be a never-ending struggle that requires skills in math, logic, communication, collaboration and knowledge of the products, customers, markets and industries for which you create the forecasts. It doesn't help that finding and retaining qualified planning talent increases the pressure on existing team members as open positions go unfilled. This post provides five tips for improving a demand planner's ability to develop more accurate forecasts.

Canitz Says...

Creating accurate and useful forecasts requires a blending of art and science and a demand planner's effectiveness depends heavily on a well thought out process, their access to advanced technology and their level of experience and training.

What do you say?

Click here to send us your comments
Tip #1 – Deploy a Position Rotation Program: To be truly effective demand planners need to understand how to minimize forecast error and how their forecasts are used. Ask yourself, "is the overall objective to create the most accurate forecasts or is it to create forecasts that minimize costs and maximize company revenue and profit?" Gaining hands-on experience in using forecasts to purchase product and plan inventory, production and distribution will provide demand planners a unique understanding of how to make their forecasts more useful.


Tip #2 - Certification / System Training: There is a high correlation between skill certification and system training and the ability to create accurate forecasts. Many variables come into play that affect the ability to create accurate forecasts. Some of these variables are uncontrollable others are partially controlled. Demand planner training is one of the few variables you can control.


Tip #3 – Switch to Using Order Data: Using quantity shipped per period can significantly reduce forecast accuracy because this data may not accurately reflect actual customer needs/demand. Shipment data often encompasses misleading information due to inventory shortages, distribution mistakes and delays, non-repeating calendar effects and other variables that negatively effect On-Time Perfect Order performance. If these non-repeatable errors and events are part of the data used to generate forecasts, your accuracy will be impacted.


Tip #4 – The Importance of Data Scrubbing: Forecasts are only as good as the data used to generate them. Even if you use actual demand history there will be outlying data due to non-repeatable promotions, competitor actions, unplanned events, weather effects, social media impacts, etc. that needs to be addressed to create a 'corrected' historical file. Many demand planning processes do not build enough time in to the periodic schedule to adequately scrub, or correct, the data used to create forecasts. Forecast accuracy can be significantly improved by allowing a bit more time up front to correct the historical data. Advanced planning systems can automatically filter outlying data points, but it is better to do this prior to forecast creation.


Tip #5 – Use Multivariate Pareto (ABC) Analysis: Pareto analysis, also known as ABC classification, is a useful method for classifying forecasted items according to their relative importance to the company. For example, if the Pareto Analysis is by volume then items that represent 80% of total volume are categorized as type 'A', items representing the next 15% of total volume are categorized as type 'B' and slower-moving items representing the last 5% of total volume are categorized as type 'C'. A rich forecasted item profile can be developed by creating a Pareto segmentation on multiple additional variables such as revenue, profit, production resource, geographic region, business segment, etc. This profile allows a demand planner to analyze forecast accuracy from a number of different ways to help focus their time and efforts on improving the forecasts of items that will make the biggest impact.


Better forecasting is one of the few 'power-ups' available that can drive both top line revenue and bottom line profitability. Creating accurate and useful forecasts requires a blending of art and science and a demand planner's effectiveness depends heavily on a well thought out process, their access to advanced technology and their level of experience and training.


What do you think? What actions is your company taking to improve its ability to predict demand?

About the Author


Henry Canitz is The Product Marketing & Business Development Director at Logility. To read more of Henry's insights visit www.logility.com/blog.
Any reaction to this Expert Insight column? Send below.
Your Comments/Feedback
Mohammad Anisur Rahman

Supply Chain Deputy Manager, Industrial Hand Protection Ltd
Prediction of demand is one of the core but hardest jobs in Supply Chain because of a dynamic market. We are a manufacturer of Industrial Safety Hand Gloves and the production process is a bit complex as far as other apparels sector concern. We are using lot of chemicals for PVC and Nitrile plants and our most important raw materials are yarn, liner and chemicals. We are facing a several challenges in terms of demand forecasting. We are producing the product in Bangladesh but the issue is that we can manage only 20% to 25% raw materials from origin. We have to import most of the raw materials China and other countries that increase our overall lead times. So, we usually have to keep a portion as buffer stock always to meet the emergency requirement.


Usually we sit with our sales people every month in S&OP meetings at the beggining of the year, where we have settled the monthly budget. The problem is that we have always a gap between budget and actual sales. Most of the time we cannot utilize our capacities due to shortage of orders. We have many products which are matured but still generating a good cash flow but for some various reasons, we are not getting consistent orders. We have some loyal customers who are consistently placing the orders so we don't face any issues for them but we face huge pressure once unwanted orders flow in the system. It is sometimes out of forecasting ideas but we have to act immediately.

To be continued....