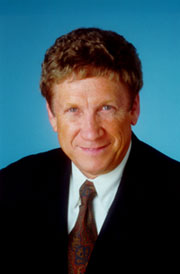 Gene Tyndall
Associate Director and Editor of our Chief Supply Chain Officer Insights Newsletter
Mr. Tyndall writes the Executive View column for Supply Chain Digest, and is assuming additional editorial responsibilities, including editing a new Executive-focused hard copy newsletter. He is a frequent speaker, moderator, and chair at industry conferences and events around the world.
Mr. Tyndall also serves as president of Supply Chain Executive Advisors, LLC, (SCEA), a global firm comprised of senior executives who provide strategic advice and management counsel to senior business and public officials around the world. Gene is a globally experienced and recognized management consulting and business executive, having advised over 100 corporations in more than 40 countries. He has co-authored four books (including Supercharging Supply Chains) and written dozens of articles on Supply Chain Management and Logistics. He is a Director on public and private boards.
Prior to founding SCEA, Gene was Executive Vice-President at Ryder System, Inc., a FORTUNE 500 global corporation based in Miami, FL. He was also President of the company's Global Logistics Division, a $1.8Billion Business Unit. In addition to leading substantial improvements in profitability and shareholder value, he helped lead the corporation's strategic planning process; transformed its business processes and operations; and initiated new technologies, change management, and knowledge management programs, as well as a new product development process. Prior to joining Ryder, Gene was a Senior Partner and Leader of the Ernst & Young Global Supply Chain Management Consulting Practice, growing the business to over $1Billion annually. Many of the Supply Chain practices and processes in place in business today are due to his contributions.
Gene was recently awarded the "Global Logistics Person of 2007" by the Global Institute of Logistics, which also voted him into the Global Logistics Hall of Fame.