From SCDigest's On-Target E-Magazine

-Feb. 26, 2014 -
Supply Chain News: Video Advice for UPS to Avoid 2014 Christmas Fail

Watson, Tompkins and Hempstead Provide their Excellent Insights
SCDigest Editorial Staff
SCDigest Says:

Jerry Hempstead was a former DHL executive and now runs his own consulting firm. He says UPS is just going to have to get a lot tougher with shippers relative to forecasts and commitments.

What Do You Say?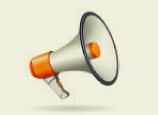 Two weeks ago, SCDigest assembled a virtual panel of experts to offer suggestions on how UPS might avoid the embarrassing failure it had in 2013 in being unabke to get millions of packages to custoemrs in time for Christmas. (See .)

Of course, as we believe most logistics experts understand now, the failure was hardly all UPS' doing. Many etailers kept pushing last minute shipping, with some taking orders as late at 10 or 11 pm on Monday December 23rd, promising delivery by the end of December 24th.
Some retailers were also behind in their own order fulfillment processes, meaning last minute changes from what were supposed to be ground orders to next day air, so that in theory those items would be delivered on time.
It was in fact lack of plane capacity in the face of a huge surge in orders and deliveries that was the immediate cause of the delays UPS had versus its services commitments.
We back this week with more recommendations for UPS - delivered via video from some of our same experts.
These were first aired during our weekly supply chain video news program broadcast each week in partnership with CSCMP.
First, below you will find this portion of that weekly new program that was focused on this advice for UPS. Because of time constraints, we had to edit down some of the video commentary from experts such as Jim Tompkins of Tompkins International and former parcel industry executive Jerry Hempstead - but we also provide their full video comments a little further down the page.
Video Advice for UPS on Avoiding 2014 Chirstmas Fail - Weekly Video News Clip
Here, we present the full video commentary of each expert. First, while Dr. Michael Watson of Northwestern University and his new firm OpEx Analytics (as well a SCDigest columnist) doesn't really have any advice on what UPS should do, he does know how to explain how service got so bad so quickly, as he explains using queuing theory in the video clip below:
Dr. Mike Watson on UPS Service Fail and Queuing Theory
(Distribution/Materials Handling Story Continues Below )