I assume virtually everyone has heard there were some troubles with UPS - and to a much, much lesser extent FedEx - getting last minute ecommerce orders to customers before the end of Dec. 24, the day before Christmas, as were promised by the etailers to consumers based on service classes by the carriers.
I do not know if there has been an official number, but I have heard as many as 5 million parcels did not make it under the Christmas tree. That just might be enough to make it to our listgreatest supply chain disasters of all-time, by the way, which we will be updating shortly for the first time in several years.
While UPS took the brunt of the beating - Amazon.com referred to its "failure" in emails to affected customers - the reality is a lot more complex than that. Yes, the proximate cause was UPS having too few aircraft to move boxes in the final days before Christmas. But it might be fair to say that even after having added a couple of dozen planes for the holiday season and having other "hot spares" available, UPS can't be blamed for not bulking up for the what transpired: ecommerce sales in the last weekend before Christmas jumped by 37% from the year before, according to data from IBM Digital Analytics. On Monday Dec. 23, growth in online orders spiked by 63%, according to Mercent Corp. UPS was expecting an 8% year over year growth in volumes.
Gilmore Says:

Collectively, I think these guys have largely solved the problems. Do you think I can send UPS a bill?

---

That volume growth issue was exacerbated by the mix between air and ground shipments. Many emerchants offered last minute shipping deals that required air service, or were behind in their own order fulfillment processes and had to switch to higher cost air shipping to meet promised delivery dates.
Retailers such as Toys "R" Us Inc. and Dick's Sporting Goods told customers they could place on-line orders as late as 11 p.m. on Monday, Dec. 23 and receive goods by the end of day on Tuesday. Are you kidding me? That is a full 24 hours later than the deadline last year - a placing enormous pressure on UPS and FedEx.
So while there is plenty of blame to throw around here, the bottom line is UPS cannot allow it to happen again in 2014. While I am sure there has been lots of analysis and gnashing of teeth down in Atlanta, we here at SCDigest are willing to offer some UPS some free advice. We've assembled a small virtual panel of some real experts to share what they think UPS should do to prevent another disaster this December.
We'll start with Jerry Hempstead, a former DHL executive running his own consulting practice now, and no doubt one of the smartest minds in parcel delivery.
He notes first that UPS really did bulk up this year, adding some 30,000 more seasonal workers in 2013 vs 2012 in addition to many extra planes.
"A carrier can't just hire 100,000 people and lease 100 planes just in case more volume comes than the forecast provided," he says.
He also says that "Shippers also were guaranteeing next day and 2 day air shipping (sometimes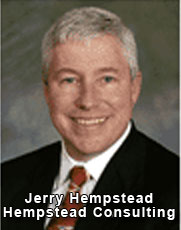 for free) if you placed your order on Dec. 23. Yet many shippers had already been informed of the domino effect that began December 17 with the storms that hit Texas ( the site of major hub operations)."
So, while Hempstead believes some of this was simply unavoidable, and that many retailers greatly contributed to the problem, he does offer some advice to UPS for this year:
(1) Go to the large ecommerce shippers and say (let's pick Labor Day as the date) "give us your forecast for peak."
(2) OK, Mr. Shipper, based in our past experience we are going to allow you to be wrong. But we are willing to make big investments in people planes and equipment in the hope your estimate is right. We will allow you to be wrong by "x" percent.
(3) Once you hit forecast plus x% , we stop accepting your packages until Dec. 26.

or

(4) You get your discount only on shipments up to your forecast and no discount on packages after that point. Or that point plus "x%" so you are allowed to be wrong. The same logic would be applied to future discounts if you come in under forecast.
(5) If you highball your forecast and the carrier has made investments based in forecast, then any packages below forecast less "x %" results in some form of penalty.

That makes a lot of sense to me - will UPS have the spine to pursue such a program?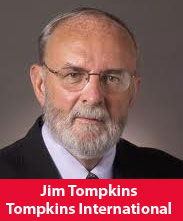 No one is studying ecommerce and efulfillment more than my friend Jim Tompkins of Tompkins International, so as usual his perspective is a good one. He offers several suggestions:
(1) Do not have a major article run in Bloomberg Business Week on December 19, bragging on what a great job UPS and Mr. Peak are doing planning Holiday deliveries.
(2) Do clearly define expectations for UPS customers and be certain sufficient contingency (for weather and emergencies) is in place to 100% achieve those expectations.
(3) Based on the expectations, set clear limits for each UPS customer and do not allow customers to overrun those limits.
"So the answer is not about building more capacity for peak but in the management and utilization of the available capacity," Tompkins adds. "I do not believe the UPS operations people failed, I believe UPS leadership failed to manage their customer's expectations and failed to set reasonable marketplace expectations. These two leadership failures all but assured failure."

I have to agree.

I've known Stephen Craig of consulting and services firm enVista a long time, and he has transportation running through his veins, while lately been doing a lot of work in parcel.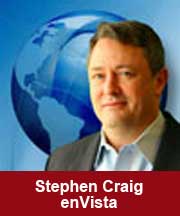 "I think UPS can and will take an 'all of the above" approach,'" he tells me.

"Marketing/demand shifting - I will not be surprised if UPS works on some form of commercial that encourages slightly earlier shipping or even tries some pricing mechanisms to reward slightly earlier shipping (i.e. differentiating pricing to the e-com retailers).

"I also expect to see UPS Supply Chain Services working with key e-com retailers to encourage inventory allocation closer to demand by offering more UPS Supply Chain Solutions "surge" capacity near population centers. I could see some of this being along the lines of Amazon's predictive shipping but likely simpler to start out with (i.e. positioning to forecasts or allocations). Omni-channel fulfillment from nearby stores is one of those inventory allocation and fulfillment strategies that will get the source closer to the destination and will definitely be a part of the collective industry response.

"And, I am absolutely certain the industrial engineers at UPS are doing a lot of analysis on where adding more line haul capacity and more cold weather equipment at key air and ground hubs will give them the greatest business interruption risk reduction for the money invested," Craig concludes.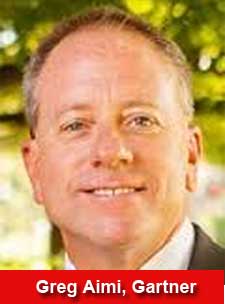 Greg Aimi follows 3PLs for Gartner. He says that "UPS obviously needs to work on their forecasting models. I could see a +-5% error maybe, but 8% versus 37%? No matter how well they planned, at that error rate they should expect to miss again and again. Some more dynamic visibility into actual demand would be helpful too if prior arrangements for flex capacity had been pre-arranged, say with commercial airlines and local delivery flex staff - a challenging problem to be sure, especially at their volumes, but UPS should be investing in being able to pull it off."
Secondly, he says, "UPS also needs to provide the market with advanced notice of a policy change for the holidays - at a minimum, I think their largest volume, contract customers, should be put on an alert as to what the true holiday cutoff times/delivery guarantees will be…
"This past year in particular, I think, caused a unique challenge in that Christmas was on a Wednesday. In theory, without anything being stated to the otherwise, if I make the cutoff on Monday, and select next-day service, it should arrive no problem on Tuesday - plenty of time to make Christmas. However, there was also three full days of weekend shopping (Fri-Sun) that could have been allowing next day AND two-day service (now that would suddenly include EVERY Amazon Prime member) to be queued up for what would amount to a surge easily seen to be beyond the capacity for even extended delivery capacity."

Collectively, I think these guys have largely solved the problems. We have many UPS subscribers, but not sure how high up the ladder. Maybe someone will send this on to CEO Scott Davis? Do you think I can send a bill?
What do you think of our experts' advice for UPS? Do you have anything else to add? Let us know your thoughts at the Feedback button or section below.