From SCDigest's On-Target E-Magazine

SCDigest Editorial Staff
Jan. 11, 2011
Supply Chain News: Where does Crossdocking have the Best Operational Fit?
Crossdocking can Lower Costs, but Fits Especially well with Specific Retail Scenarios; Key Operational Issues
Crossdocking or flow through distribution is a goal of many retailers, but it works better in some scenarios and for some type of goods than others.
Last week, we wrote about recent crossdocking research by Dr. Kevin Gue of Auburn University, focusing on the different options for managing retail distribution, such as traditional distribution, direct store delivery and cross docking, and the pros and cons of each approach. (See Understanding Retail Distribution Models.)
This week, we look at Gue's thoughts on where the crossdock model usually has its best fit, and keys to making it a success.
SCDigest Says:

Poor material handling practices can eat away at much of the potential crossdock savings. What the level of automation should be, especially for crossdocking at the carton level, is a key management decision.
.

What Do You Say?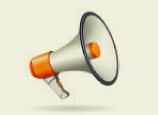 So where does crossdocking have the best fit in terms of retail distribution? Gue offers several guidelines:
Use crossdocking for products with high, stable demand: If demand is fairly constant, then the inventory serves little purpose, and the product is a good candidate for crossdocking. If demand is highly variable or the cost of a stockout is high, then traditional warehousing is probably the best strategy, Gue says.
Use crossdocking for products for which customers are willing to "wait a few days": This is typical for larger purchase items such as major electronics or appliances. In fact, crossdocking is an essential strategy of Whirlpool's totally redesigned distribution network, enabling the appliance giant to deliver washers and refrigerators to every household in the US in just two days. Gue notes that when a "stockout" in a store does not mean a lost sale, crossdocking can become very attractive.
Push distribution systems should crossdock everything that can be sold in stores now: This model is especially associated with heavy discount retailers, such as Ross Dress for Less or TJMaxx, where merchandise is acquired at a discount and everything is pushed to the stores. Customers are used to constantly changing merchandise and inventories. Gue says warehouse club stores such as Costco and Sam's Club take a similar distribution approach for many of their SKUs. When customers have a low expectation that any particular item will be in stock, it is a "perfect situation" for cross docking, Gue says.
Gue adds that Ross is very good at merging incoming, crossdocked merchandise with the portion of their inventory that is placed in storage into one outbound truck for a given store, which includes a substantial price ticketing operation.

If inventory costs are a concern, delay the allocation of incoming products until they arrive at the crossdock. Otherwise, allocate at the vendor to reduce material handling costs: "Because the lead time in a crossdocking system is longer than in a traditional warehousing system, demand at stores during the lead time could throw off replenishment quantities," Gue notes. "By aggregating orders to a vendor from several stores, and then making a final allocation at the last possible moment, replenishment quantities are as accurate as possible, and inventory costs are reduced."
(Distribution/Materials Handling Story Continues Below)