From SCDigest's On-Target E-Magazine

SCDigest Editorial Staff
Jan. 4, 2011
Supply Chain News: Understanding Retail Distribution Models
Use of Crossdocking is Growing, but There are Pros and Cons to Each Approach, Says Auburn's Kevin Gue
A few weeks ago, SCDigest published an article on different alternative building designs for crossdocking, based on research from Dr. John Bartholdi of Georgia Tech and Dr. Kevin Gue of Auburn University. (See Getting Cross Dock DC Design Right.)
That in turn led us to additional research Gue has done on crossdocking, especially in the retail sector where the practice of crossdocking is by the most common - indeed, it is difficult to find many examples of true crossdocking outside of the retail sector.
Gue observes that there are three primary models for delivering goods to retail stores:
SCDigest Says:

It

might initially appear that the traditional distribution approach is the most costly - and while it clearly is from a handling only perspective, there are other considerations.

What Do You Say?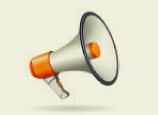 1. Traditional Warehousing/Distribution, in which vendors ship goods to retail DCs, where the goods are stored until store orders need fulfilled, where they are then picked (often using a "wave" process" for batches of stores) and delivered to the stores.
2. Crossdock DCs, in which shipments from inbound suppliers are moved directly to outbound vehicles, with very little if any storage in between. In the best possible situation, products never touch the floor or a shelf, though some amount of staging is often used.
3. Direct to Store Delivery, in which vendors ship goods directly from their own facilities to retail store outlets.
In reality, many if not most retailers probably use some type of hybrid system, with an increasing number of them, for example, running both crossdock and traditional distribution operations in a single facility, which many thought too difficult to manage in the past.
Home products giant Home Depot, as another example, is substantially through a multi-year project to transform its model from one in which some 75% of goods were delivered by vendors direct to its stores and 25% from Home Depot DCs to the exact reverse of that. Home Depot is using a new network of crossdock-focused Regional Distribution Centers (RDCs) to get that job done.
Another model that is emerging is the so-called "DC Bypass" approach for imported goods, in which import DCs would transload the arriving containerized goods for manufacturers and ship the imported products directly to retail DCs - and maybe even retail stores - without the products moving into the manufacturer's distribution network at all.
(Distribution/Materials Handling Story Continues Below)