From SCDigest's On-Target e-Magazine
- May 26, 2015 -
Supply Chain News: Just How Much to Chief Procurement Officers Make? A Lot


Average Total Annual Compensation Bordering on $500,000, CAPS Research Study Finds
SDigest Editorial Staff
If you can manage to make it to the top of a company's procurement organization, the financial rewards will be substantial and are growing fast than inflation.
That is the headline news out of another annual compensation study from CAPS Research, an arm of the Institute for Supply Management.

SCDigest Says:

What industry you are in makes a big difference in how much compensation a CPO receives - especially if you are lucky enough to be in the consumer products sector

What Do You Say?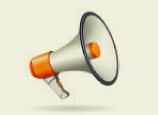 CAPS, in association with recruiting company Korn Ferry, recently released results for its annual study, based on an executive survey of chief procurement officer compensation levels. Total average compensation was a whopping $464,756, consisting of $287,151 in salary and an average bonus of a nice $180,002.
Median compensation (half above, half below) was slightly lower, coming at $409,000.That was based on a salary of $270,000 and bonus of $139,000.
Whether you prefer average or median figures, life at the top of procurement would seem to be pretty good.
CPO compensation has also been rising at about twice the rate of inflation. The compound annual growth rate (CAGR) for CPO compensation from 1998-2014 was about 5%. On an inflation-adjusted basis, the GAGR was 2.6%.
Interestingly, the bonus portion of total compensation has been increasing faster in recent years versus base salary. The value of stock options for CPO is also on the rise, up to an impressive $774,000 in 2014, according to the CAPS survey data.
While previous ISM research has shown a persistent gap between male and female compensation in procurement across the board (though that gap narrowed in 2014 in a related ISM salary survey), there is no such gap at the CPO level. Total compensation for women CPOs was an average $468,500 in 2014, versus $462,720 for men.
CAPS says that the percent of survey requests sent to and responses from female CPOs were both about 18% for this year's survey. While that still a bit less than one in five CPOs being women, that percentage is nearly double the level seen as recently as 2006, CAPS says.
What industry you are in makes a big difference in how much compensation a CPO receives - especially if you are lucky enough to be in the consumer products sector. Examples total CPO compensation by industry sector is listed below:
Consumer products: $750,500
Automotive: $628,167
Financial services: $539,200
Petroleum: $432,900
Diversified foods: $432,833
Industrial manufacturing: $425,955
Aerospace/defense: $417,286

Utilities: $ 332,131


(Sourcing and Procurement Article Continues Below)