From SCDigest's On-Target e-Magazine
- April 7, 2015 -
Supply Chain News: Procurement Organizations Strive to Reach "Trusted Advisor" Status
Big Data and Analytics will Also be Key to Increase Agility, New Hackett Group Study Says
SDigest Editorial Staff
The Hackett Group is back with its annual study on the key priorities for procurement organizations in 2015, based on a recent survey of procurement managers.
The new report was co-authored by Patrick Connaughton, senior research director at Hackett, and Christopher Sawchuk, global procurement advisory practice leader.

SCDigest Says:

Hackett also sees good potential in "big data" and advanced analytics in procurement, and believes that building those capabilities will in fact be key to reaching trusted advisor status.

What Do You Say?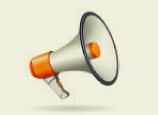 First, procurement executives will have a little more to work with in 2015 than they did the year before, with respondents projecting on average procurement operating budget increases of 2.7% in 2015. That's up from just 0.7% in 2014 and -0.4% in 2013, perhaps reflecting that companies are getting a little more confident in the economy.
Interestingly, the top priority for respondents for this year was "elevating the role of procurement to trusted advisor," for which a combined 72% said was either a critical or major goal in 2015. That put it ahead even of "reduce/avoid purchase costs" (69%) and "improve procurement's business agility" (68%).
That result of course begs this question: what does it mean to be a trusted advisor of the business?
Well, thankfully Hackett provides some definition, arguing that the following skills sets are related to the procurement function becoming such a trusted advisor:
• Having an executive presence at the table during planning and budgeting.

• Enabling business execution through forward-looking market insights/intelligence addressing business concerns.
• Being perceived as having a sincere interest in helping stakeholders achieve their business objectives (e.g., alignment with business objectives, supportive of top-line growth and cash management).
• Understanding each stakeholder's business and organization and tailoring procurement's message/approach accordingly.
• Being perceived as a change agent and facilitator
• Having the right set of skills (e.g., program management, communication)
The full procurement priority list for 2015 is shown in the graphic below.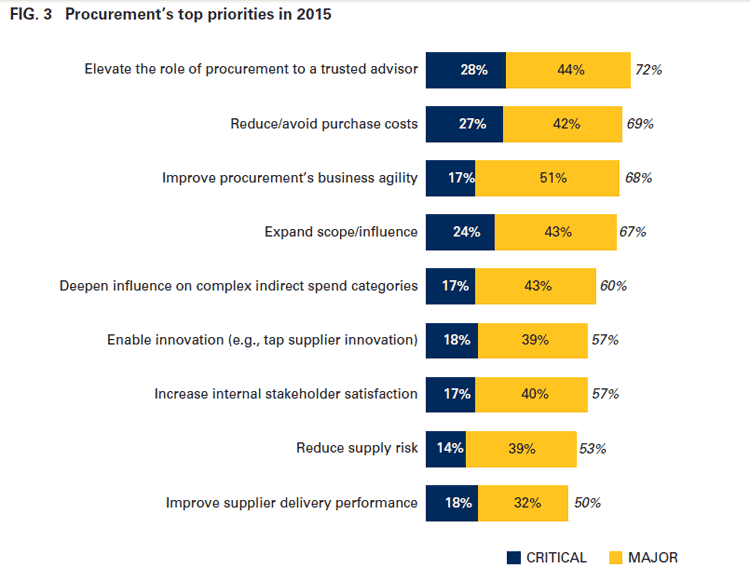 Another interesting chart rates procurement objectives in terms of both importance and the ability of the organization to achieve the goal.


(Sourcing and Procurement Article Continues Below)