From SCDigest's On-Target E-Magazine

- Jan. 4, 2016 -
Supply Chain News: UPS Largely Sails through Christmas Delivery Crunch, While FedEx Hit with Some Modest Issues, Though Nothing Like 2013

UPS Sticks to Its Rules, Hits on Time Deliveries Near 98%, Even as On-Line Sales Continue to Surge
SCDigest Editorial Staff
All told, it was a good year for Christmas package deliveries by major parcel carriers, though FedEx did encounter some modest issues as the clock wound down.
Of course, in 2013, both UPS and to a somewhat lesser extent FedEx ran into major last minute delivery problems, as a surge in ecommerce orders simply overwhelmed capacities, amid retailers promising deliveries by December 24th for order placed on-line just a day or two before that.

SCDigest Says:

FedEx had a harder time of it, and said in a statement this was because of a "surge of last-minute ecommerce shipments."

What Do You Say?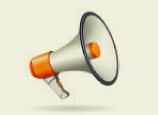 Some 2 million packages did not make promised delivery dates before Christmas, giving UPS especially a black eye, as press coverage of the troubles was extensive and Amazon called out the parcel giant for the problems as it issued gift cards to customers affected by the delays.
In 2014, UPS spent some $500 million on added capacity for the holiday season, new software and more, largely averting any major issues, but blaming the added spending for the peak season on lower than expected profits in Q4 of last year. UPS also tightened up forecast processes with retailers on expected volumes and encouraged most to move up the days when orders could be placed with guaranteed delivery by Dec. 24.
All that and more seemed to serve UPS well this year. In the last week before Christmas, for example, UPS added an extra day to its two and three-day delivery commitments due to another big spike in volumes. But it has been very clear with retailers relative to these new and hard cutoff dates for packages to make it by Christmas using UPS' cheaper ground delivery service, informing retailers of the different commitment times for the final week back in October.

Those and other changes impacted etailers, however. When it became impossible to deliver packages via cheaper ground service and still make it by Christmas, that meant only much more expensive air service would get the orders there on time, causing some retailers to end free shipping programs in the last minute rush.
For example, Noelle Sadler, chief marketing officer at online clothing retailer LuLu's, told CNBC that the firm stopped free shipping over a week before the holidays because it was "hamstrung by UPS and have to follow their rules."
But for UPS, at least, it all seemed to work. Its moves, for example, helped change the carrier's busiest delivery day to Dec. 21, instead of Dec. 22 of the holiday week, when it had forecast its drivers would deliver 36 million packages. That extra day provided some important capacity cushion in the final surge before Christmas.
In the week running up to Dec. 24, UPS had an on-time delivery rate of between 97 and 98%, the company said. That just barely below the company's on-time rate on a normal day of between 98 and 99%, when daily package volumes are around half those during peak.
UPS did have some some delays for about a week after Black Friday, particularly in California, Texas and the Northeast, but was able to catch up shortly thereafter with still plenty of time before Christmas.

(Distribution/Materials Handling Story Continues Below )