From SCDigest's On-Target e-Magazine
- Sept. 2, 2014 -
Supply Chain News: The Five Characteristics of World-Class Procurement Organizations
Hackett Group Research Says Procurement Leaders Drive More than Twice the Level of Savings as the Average Company
SDigest Editorial Staff
Top performing procurement organizations drive substantially more value for their companies than do average performers.
That's one of the key takeaways from the latest research report from a trio of experts at The Hackett Group, a consulting and services firm with a focus on procurement.
SCDigest Says:

Procurement leaders provide more training and invest more in retention planning - and they also pay higher salaries."

What Do You Say?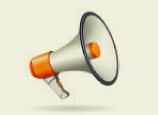 Take for example, the chart a little further down the page, which shows the ratio of investment in procurement resources to the savings in purchased goods and services.
As can be seen, in 2014 Hackett says procurement leaders will see costs savings nine times their investment in procurement, more than twice the 4.06 ratio seen by average firms. That is quite a difference, though Hackett estimates that gap will close a bit over the next few years.
It is also worth noting that both procurement leaders and average companies have seen that ratio jump quite a bit from where the metric stood a decade ago in 2005.
What characterizes these procurement leaders from more average performers? Authors Patrick Connaughton, Srinivasa Rao Dabber, and Christopher Sawchuck identify 5 key attributes that make the difference between average and leading procurement performance:
1. Being a trusted advisor to the business: Half of world-class procurement organizations report a high level of involvement in the company's budgeting and planning cycle, Hackett says. "They are considered valued business partners by the organization, not gatekeepers or administrators."
The authors note that "When the requirements are truly understood, costs can be reverse-engineered, making it possible to explore potentially less-expensive and/or higher-quality alternatives."
2. Driving suppliers to innovate: World-class procurement groups are more effective than average companies at harnessing the intellectual capital of their suppliers to bring new and innovative solutions to bear, helping to influence - not just support - the business strategy.

"Procurement organizations that have invested in formalizing the innovation life cycle (spanning idea formation, evaluation, development, productization and continuous improvement) have seen positive results," the authors say.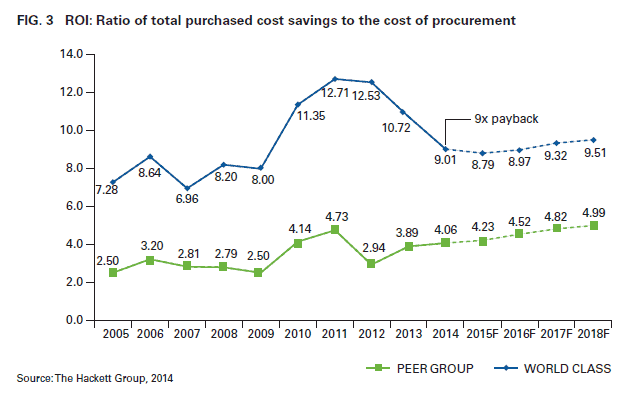 3. Providing analytics-backed insights: World-class procurement works closely with the business during operations planning and budgeting periods to provide predictive insights on supply markets, Hackett says. But to do that effectively obviously requires having the right technology tools in place.
Hackett found that among world-class organizations, 89% have a significant level of information available to work with, compared to just 43% of the peer group.
"World-class procurement organizations have mastered this competency to the point that analytics, market intelligence and benchmarking are offered on demand as a service to key stakeholders," the authors say.



(Sourcing and Procurement Article Continues Below)