From SCDigest's On-Target E-Magazine

- May 27, 2014 -
Supply Chain News: Wrong Units of Measure on Cases Played Key Role in Disastrous Launch of Target Canada Last Year

Target had more Goods Coming in then It Did Going Out, Snafu Brings Back Memories for SCDigest Editor Dan Gilmore
SCDigest Editorial Staff
It is well known that Target had a very bad start in its efforts last year to penetrate the Canadian market.
What wasn't known until last week is that bar code and data issues on incoming cartons of merchandise played a key role in the disaster.
Target opened more than 100 stores in the Canadian market within a single year, starting last March. But the results have been far from expectations. Target has lost some $1.4 billion thus far in its Canadian operations, leading to the recent firing of Tony Fisher, head of the Target Canada, replaced by company veteran Mark Schindele, who has deep experience in managing supply chains.

SCDigest Says:

"The Reuters story says it can't learn where this data error occurred, but I guarantee you Target knew how it happened right away," Gilmore says

.

What Do You Say?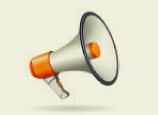 Many have cited a failure to understand the Canadian market, a too rapid rollout of stores, non-competitive pricing and other factors as reasons for Target's Canadian snafu. But Reuters just last week reported that issues with data integrity - specifically with how many units were in each carton of goods - may actually have been at the root of many of the problems.
Although the specifics are a bit fuzzy, Reuters reports that in Target's new Canadian DCs, "Goods were coming into the warehouses faster than they were going out, in part because the bar codes on many items did not match what was in the computer system."
That in turn led to complaints of empty shelves at many of Target's 127 new Canadian stores.
Reuters further noted that "As goods arrived at the warehouses, workers found errors, 12 shirts per box when the computer system expected 24, for example," according to interviews it conducted with two former employees of Eleven Points Logistics, a division of Genco that is managing the DCs for Target there.
Reuters said it has not yet learned what the source of the data errors was.
Before long, Target had to send dozens or maybe even hundreds of workers and managers from the US to the Canadian facilities to try to unclog the outbound backlog.
SCDigest editor Dan Gilmore, it turns out, has some direct experience with such a bar code data mismatch.
In 1998, he and current SCDigest materials handling editor Cliff Holste were jointly leading the implementation of a Warehouse Management System and carton sortation system for a new 650,000 square foot DC in the Cincinnati area for totes Isotoner.
The DC was built because totes had acquired Isotoner from Sara Lee the year before. The plan involved closing two existing Isotoner DCs in North Carolina and New Jersey, and moving the combined volumes across both companies to the new automated facility.

The system depended heavily on the use of the "I 2 of 5" case code bar code, also known now as the GTIN-14. The GTIN-14 is directly related to the traditional UPC code (now known as the GTIN-12), except that rather than being used at an item level, the GTIN-14 is used at the case or carton level.

The GTIN-14 uses basically the same item identification as does the UPC, but an application identifier at the beginning of the code identifies it as being a case code, and then different numbers are used to identify different packing levels. So, as in the Target example cited above, there would be one pack identifier for boxes with 12 items per case, another for 24, etc.

(Distribution/Materials Handling Story Continues Below )