From SCDigest's On-Target E-Magazine

- May 13, 2014 -
Supply Chain News: Warehouse Management Consulting Market Continues to Evolve

Do You Need a Project Manager, or Real Technical Expertise in Making Project a Success? Not Enough Companies Well Analyze What Skills they Really Need at Each Phase
SCDigest Editorial Staff

The market for consulting services relative to Warehouse Management System (WMS) design and implementation is large one, with literally dozens of firms offering services, from some of the largest consulting firms in the world to literally one-person shops.

At one level, not much has changed in the basics of the consulting approach since WMS solutions first hit the market in a big way in the 1980s.
SCDigest Says:

A consultant which is excellent at helping a company to select the right WMS provider may - and often does - lack the kinds of technical skills that may be needed during implementation

.

What Do You Say?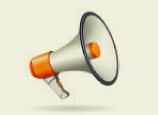 On the other hand, much has changed. For example, the scope of so-called supply chain execution (SCE) software has expanded far beyond just WMS - complicating the selection process both for WMS vendors and what consultants have the best fit for the project.

Some consulting firms have found niches by WMS vendor, technology expertise (e.g., material handling systems integration), vertical market experience (e.g., retail) and more.
Also still present after all these years: the on-going tension between some WMS companies and consultants over which firm is going to do what work for a given engagement. This is usually a sort of behind the scenes discussion between the vendor and the consultant, often hidden from the company deploying the WMS. How it plays out can be dependent on the overall relationship between the two firms, if any, which side brought the other one into the deal (the firm bringing in the other generally gets to call more of the shots) , and more.
These decisions can involve big dollars, as "professional services" for a WMS project can be substantial. Leading WMS provider Manhattan Associates provides a good example: in 2013, Manhattan had about $62 million supply chain software sales - and $283 million in services revenue. A substantial portion of the latter number includes on-going software maintenance revenue, but the WMS industry for years has been characterized by services revenues for a project exceeding software costs.
WMS customers often don't fully realize some of the consultant-WMS vendor dynamics. For example, most WMS vendors have a person that heads professional services who has specific financial targets each year for revenue and profit, as of course do consulting firms. There can even be tensions inside the WMS provider relative to where to shave the total price - in software o services?
How Will the Pie be Split?

The question in the end is how the pie that is a company's budget for a WMS project going to be split between software provider and consultant.

There are numerous ways that can happen, often in an amicable way, but sometimes more contentiously too, though again that contention is often hidden from the joint client.

The table below provides a summary of the type of professional services that are required before, during and after a WMS implementation, and some idea of which type of firms most often does what.
Who Can Do What at Each Stage of a WMS Project?
| | | | |
| --- | --- | --- | --- |
| | Consultant | WMS Vendor | Comments |
| Pre-Deployment Phase | | | |
| Business Case Development | | | |
| Requirements Definition | | | |
| Vendor Selection | | | |
| Deployment Phase | | | |
| System Design | | | |
| Modifications | | | Some vendors (JDA, SAP, HighJump) have a path for consultant to do some modifications |
| System Configuration | | | |
| Integration | | | |
| Testing | | | |
| Training | | | |
| Post Deployment Phase | | | |
| Upgrades | | | |
| Support | | | Some consultants will provide a back-up support service for emergencies |

The two areas with the greatest contention between consultants and vendors are the following: system design and WMS system configuration and set-up.
But even here of course there are a lot of "it depends," as captured in the notes. Obviously, a consultant has to be highly knowledgeable of a given WMS vendor's system to take on the configuration role - many would rather just "project manage" the configuration.


(Distribution/Materials Handling Story Continues Below )