From SCDigest's On-Target e-Magazine
- April 8, 2014 -

Supply Chain News: Tesla Commits to Sourcing Materials Only from North America for New Battery Factory
Current Continental Suppliers of Graphite, Cobalt and More not Nearly Enough to Meet Giant Needs of New Plant, Experts Say; Tesla Targeting "Logistics Waste"
SDigest Editorial Staff
Tesla, the maker of high end electric cars, is a rule-breaker and innovator in many ways in the automobile industry. It is on a mission, for example, to radically reduce the time it takes to get tooling made for its vehicles, among many other innovative supply chain practices.
The company is adding another notch to its rules-breaking belt, with news this week that it expects to use only raw materials sourced from North America for its planned "Gigafactory," where the giant lithium-ion batteries that power its cars will be made. The location of the new plant has not even been determined yet, but sourcing decisions are already being made ahead of site location and construction.
SCDigest Says:

Will Tesla be able to execute its plans to source these minerals and metals wholly from North America? What will be the impact on the price of the materials once the giant battery factory is opened?

What Do You Say?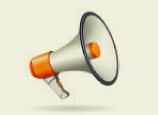 The company believes it can source all the graphite, cobalt and other materials it needs without going outside the continent - but that plan takes a lot of faith, it turns out.
"It will enable us to establish a supply chain that is local and focused on minimizing environmental impact while significantly reducing battery cost," Liz Jarvis-Shean, a company spokesperson, told Bloomberg this week.
There are a number of drivers for the Tesla sourcing move. Graphite pollution, for example, is rising as a global issue. China's government, for instance, the world's largest graphite producer, has begun to shutter mines producing graphite, a major ingredient in lithium-ion batteries, over local air quality concerns. That even as demand for the material is soaring.
And of course, there are widespread corporate concerns about avoiding the use of industrial minerals from global trouble spots in parts of Africa, worried about both consistency of supply and being tagged as using so-called "conflict minerals" from the region. While neither cobalt nor graphite are considered conflict minerals, much of it does come from related war-torn regions.
Tesla "is a high-profile company that is entering an age of supply chain transparency," said Simon Moores, an analyst at Industrial Minerals Data in London.
The company says it sources most of its graphite now from Japan and Europe, and that much of that is synthetic, or manufactured rather than mined. In fact, Tesla says it prefers synthetic graphite over natural.
The announcement relative to North American-only sourcing is certainly not without risk. To pull it off, Tesla may need to turn to graphite mines in Canada that have yet to be built. The company may also require supplies of cobalt that exceed existing Canadian output and thus need to look at prospective suppliers in states such Minnesota and Idaho.
Whether in the end all this will save the company any money is not at all clear. Tesla says its plans will reduce "logistics waste" for many materials. Currently, graphite, cobalt and other commodities often travel thousands of miles from mines to processors and then on to manufacturers and consumers, miles that will be significantly reduced if Tesla can source what it requires from North America.

(Sourcing and Procurement Article Continues Below)