From SCDigest's On-Target E-Magazine

- March. 31, 2014 -
Supply Chain News: Amazon will not Make Kiva Systems Available to General Market for at Least Two Years

Fulfillment Center Growth Simply Consuming Available Capacity, Senior Manager Says; Decision will be Reviewed Again in Two Years
SCDigest Editorial Staff

When the surprising news came in 2012 that Amazon.com was acquiring Kiva Systems, there was rampant discussion in the industry as to why the ecommerce giant would buy a supply chain technology provider - and what its post-acquisition strategies would be.

SCDigest Says:

Gilmore suspects that some years down the road, whenever Amazon's pace of building new FCs slows down, it will spit Kiva out as a separate company again or sell it to a major materials handling vendor.

What Do You Say?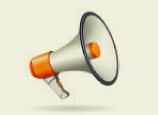 Amazon laid out a whopping $775 million to acquire Kiva in early 2012. Kiva was the developer of an automated picking system, in which orange robots would deliver goods to workers in pick cells, from which they would select individual items to put into cartons or totes, often in efulfillment operations.
In a sense, Kiva's solution can be said to have ushered in the "goods to picker" thinking that is manifesting itself in many ways in materials handling applications, especially but not exclusively for efulfillment.
While the system can be deployed modularly, if it is taken to the full extent, with hundreds of Kiva robots moving around a DC, the very nature of traditional fulfillment operations is dramatically transformed.
Amazon has Been Silent about Its Plans
From the start, there have been many questions about Amazon's plans for Kiva. Was Amazon trying to lock up a valuable technology so that competitors such as Walmart.com and many others would not be able to deploy the Kiva system? Would Amazon allow the Kiva solution to be sold to any other companies? Would Amazon be putting Kiva into all of its fulfillment centers?
While rumors and conjecture spread for a while around the materials handling industry, Amazon was almost completely silent on the issue, even declining to answer questions from Wall Street analysts on its Kiva plans during subsequent quarterly earnings calls, to the point where the analysts after a couple of quarters stopped asking about the issue altogether.
In addition, Kiva stopped advertising and other marketing activities, such as trade shows, and there was certainly no news of customers outside of Amazon deploying the solution.
However, when it became clear earlier that Kiva was going to have a large booth at the MODEX trade show held a couple of weeks ago in Atlanta, many wondered if this was a sign that Kiva would now be getting back into the market.
The answer, it turns out, is No. The Kiva robots moving around in the display at MODEX were really just to gather attention for its recruiting efforts for managers and supervisors to staff its rapidly growing network of fulfillment centers.
And that network growth is why Amazon is not selling the Kiva System to others.


(Distribution/Materials Handling Story Continues Below )