From SCDigest's On-Target e-Magazine
- Feb. 12, 2014 -

Supply Chain News: "Commercial Acumen" Key to Supply Management Success
Deep Understanding of the Context of Strategies and Decisions Leads to Buying Power, Halliburton's Robert Goss Says
SDigest Editorial Staff
If you are in supply management or procurement, do you have a high level of "commercial acumen?"
What on earth does that mean, Supply Chain Digest, you are probably saying to yourself.

SCDigest Says:

Raising individual and collective commercial acumen can in turn lead to a supply management organization achieving high levels of buying power, Halliburton's Goss says.

What Do You Say?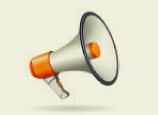 Well, according to Robert Goss, senior manager of corporate procurement for Halliburton in Houston, commercial acumen is "the ability to assess business situations and information, then make rational decisions and take sensible action that puts your company in a more optimal position."
That comes from Goss' guest column in the most recent edition of Inside Supply Management, from the Institute for Supply Management at Arizona State University.
After reading Goss' piece, SCDigest might say commercial acumen is really about developing the ability to devise procurement strategies, execute tactical programs, and make decisions within a deep context of what is happening in a company and its overall industry.
Goss further adds that "Commercial acumen begins with understanding the needs of your organization and its potential suppliers," a process he calls finding the "preferred market match."
The optimal preferred market matches can be developed by performing internal customer reviews and planning for supply continuity, which are both key components in understanding your organization's needs, Goss said.
He adds that "It's also important to know and understand your company's strategy, how your supply management organization's strategy supports it, and particularly how category strategies support your organization."

Like many others, Goss notes the importance of connecting higher level corporate strategies down to each level of an organization, so that you can draw a straight line between such corporate strategies to the plans and initiatives in the supply management organization.

While that concept is at one level well-understood, SCDigest believe no more than 20% of supply chains really operate with that level of strategic connectedness today.

Building commercial acumen is not that hard to achieve, but does take effort, Goss adds. Steps a supply manager can take to build that acumen include:
• Participating in supplier reviews, formal assessments and supplier interviews that should include the supplier's outlook for the market
• Reading professional journals and trade magazines specific to the categories you manage

(Sourcing and Procurement Article Continues Below)