From SCDigest's On-Target e-Magazine
- Nov. 27, 2013 -
Supply Chain News: The Timeless Procurement Challenge of Supplier Price versus Cost
Need to Understand Cost Drivers at Suppliers, and Manage for Total Supply Chain Costs
SDigest Editorial Staff
Most supply managers understand that a supplier's unit price does not necessarily equal that vendor/item's total cost to the buying organization.
But understanding does not necessarily mean adopting the principles. Most procurement organizations still measure supply management effectiveness based on unit cost changes, not improvements in total supply chain costs. And few really understand what drives a supplier's own supply chain costs.
SCDigest Says:

As buyers begin supplier price-cost management analysis, they start to look at cost structures, or what the real cost drivers are that effect the price the supplier charges.

What Do You Say?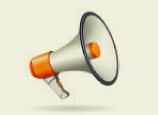 The retail sector is a prime example of this, where the idea of measuring "total through costs" for a given vendor/product has been around for a long time, meaning including total supply chain and handling costs in measuring item profitability, but the common sense idea has never really caught on.
Several years, SCDigest did a classic interview with Dr. Ed Marien on this topic of "Supplier Price-Cost Management." Marien was for many years at the University of Wisconsin, and after that has his own consulting firm, Marien & Associates.
Those thoughts from 2007 are still just as relevant today as they were then.
Supply Chain Digest: What is the concept of Supplier Price-Cost Management all about?
Marien: Well, there are three things in that title. First "suppliers" - companies responsible for keeping buyers in the supply of products when needed at the right cost. Second "Price-Cost" - the two terms go together. There are several aspects of price, of course, but the key concept has to do with looking holistically at the buyer's side of costs, not just the supplier's price. It's obviously not only purchase and delivery price that matters, but your internal costs for acquiring, managing and using that product or service.
Finally, there's "management": that means really understanding these price-cost trade-offs, and dedicating the resources to do so effectively. It's not just sending your buyers out to get the best price, it's also giving them the training and support they need to go out and get a better understanding of cost.
Supply Chain Digest: How well is this concept understood among procurement and purchasing practitioners?
Marien: The high majority of buyers look at the job they do as being one of going out and getting the best price. They equate price paid with the cost to the firm, and they are not identifying the elements of cost that are in the supplier's price, and then also not analyzing the internal costs the buyer experiences in purchasing and using the item.
Supply Chain Digest: Give us an example.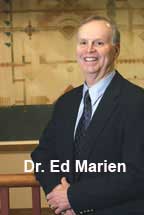 Marien: Sure, just take something as simple as buying a product "FOB Delivered," meaning you are buying the good with a delivered price. Right there, as you begin to look at the delivered price, there are often opportunities to analyze and negotiate to ultimately end up with a lower total cost.
A lot of buyers will say, "I don't want to mess with all these cost components, I just want to buy it delivered. Give me your best price at my door." What that often allows a supplier to do is to pad the cost elements to come up with that delivered price without breaking out all the price elements.
If I go further, you can look at the cost of carrying inventory. Say the supplier sells in quantities of 100, but you only need 10, so you buy the 100, use 10, and keep the other 90 in inventory for awhile. Obviously, the buyer is increasing its total costs by carrying that inventory.
Supply Chain Digest: What prevents companies and buyers from thinking in these terms? Is it a skill set issue, a role definition issue, a mind set…?
Marien: Part of it is clearly related to skills. Buyers have often just not been trained to analyze total cost of ownership. I'll give you another example of that.
As buyers begin supplier price-cost management analysis, they start to look at cost structures, or what the real cost drivers are that effect the price the supplier charges.
There is labor, materials, energy, R&D expense, other overhead, etc., all the elements that go into their costs. Many buyers don't have the skill sets to break down the cost of the product, breaking down the total value added costs of making and delivering the product.
A second thing is that as buyers go through the requisition and supplier selection process, many have little say in the specifications for the things that they are buying. They are passing along a requisition - in some cases, the ultimate user of the product may even have identified the supplier.

So, the buyer may have little opportunity to impact the supplier selection process. They don't have the opportunity to evaluate the requirements and look for alternative sources, break down the cost elements, and determine what is the lowest total cost.

(Sourcing and Procurement Article Continues Below)