From SCDigest's On-Target E-Magazine

- Oct. 2, 2013 -
Logistics News: Research on Automated Case Picking in Distribution

ACP Interest is Growing in US, Already Well-Established in Europe; New Study for 2013
SCDigest Editorial Staff

Automated Case Picking (ACP) - a broad set of technologies target at automated some form of the traditional case picking process - continues to gain momentum.

SCDigest Says:

For companies that ship more than 40,000 cases per day at peak volumes, 32% said their interest in ACP was "high," while 37% said their interest was "fairly high."

What Do You Say?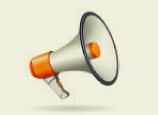 That is especially so in Europe, where they have been many deployments, but also in the US now as well, where there have been a growing number of successful implementations.

The food and especially beverage industries have been the primary focus, but other segments, including retail, soft goods and more, are now pursuing ACP solutions.

To be clear, these ACP solutions, with a few exceptions, are designed to go beyond what shippers have traditionally viewed as automating the case picking process in the past. That usually involves manual "batch" picking of cases on to a takeaway conveyor, which then delivers the cases to a sortation system which distributes the cases down divert lanes for specific customer or store orders.

This approach automated part of the process - segmenting cases picked in a batch across orders to reduce travel times - but the picking process itself remains fundamentally manual.

Conversely, there are now a number of technologies - some of them new, some of them improvements in older technology that automate the actual cases selection process, from high speed gantry systems to new forms of mini-load AS/RS systems.

To support a new report on Automated Case Picking from Supply Chain Digest, we are once again conducting a survey of shippers to understand their level of interest in ACP, what they perceive the drivers and barriers to be, and more.

It is a very short survey that will take readers just a few minutes to complete: Automated Case Picking Study 2013.

All individual responses, of course, will be kept totally confidential.
In 2011, the last time we conducted a survey on ACP, the interest was clearly strong.

(Distribution/Materials Handling Story Continues Below )