From SCDigest's On-Target e-Magazine
- Sept. 12, 2013 -
Global Supply Chain News: Maersk Triple E Cost Advantages are Too Great to Ignore
Drewry Shipping Says 35% Advantage in Bunker Fuel Costs, 30% Lower in Total Operating Costs
SCDigest Editorial Staff
The first of the giant Maersk Triple E ships capable of carrying more than 18,000 TEU set sail earlier this summer (see The First Maersk Triple E has Left the Station, er, Port), and the huge cost advantage these massive ships will achieve really could be a game changer, according to the analysts at Drewry Shipping.

SCDigest Says:

Maersk has some 19 more Triple E's coming over the next few years. United Arab Shipping Co. and China Shipping Container Lines Co. have also placed orders for Triple E's.

What Do You Say?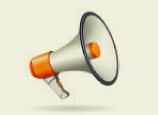 Maersk made a number of claims when the first announcement relative to the Triple E's was made (See Megaship Era Enters New Period as Maersk Places Order for 10 18,000-TEU Ships.)
Drewry recently decided to run those numbers themselves, and agrees that these megaships will have a huge cost advantage over even large ships capable of holding 13,000 TEU.
"The economies of scale offered by Maersk Line's 18,000 TEU vessels are so great that few can ignore them," Drewry notes in one of its recent Container Weekly Insight reports.
Those cost advantages include what Drewry estimates is a 35% advantages in bunker fuel costs per TEU: just $218/TEU for the Triple E's versus $333/TEU for a 13,000-TEU ship.

Interestingly, Drewry estimates total fuel costs for the full tour for a Triple E at some $4.3 million dollars, as shown in the table later in this article.
Drewry gets to those numbers like this: it assumes an average westbound ship speed of 20 knots for both sizes of vessel, and an eastbound ship speed of 14.6 knots, which is the average of Maersk's services between Asia and Europe. The ships are also assumed to be 85% full westbound, and 55% full eastbound.
Maersk has not provided details on bunker fuel consumption for the Triple E's, so Drewry made some additional assumptions and extrapolations from data for ships in the 10,000 to 13,000 TEU range. It also notes that London's Daily Telegraph has reported that the Triple E's westbound fuel consumption is approximately 150 tons/day, compared to normal consumption of over 214 tons/day for 13,000-TEU or so ships.
Drewry estimates there are still other significant advantages in terms of cost per TEU for a variety of other operating costs, such as labor, insurance, stores/lubes, administrative overhead, etc. It says the cost per TEU for these other costs will be about $76/TEU versus $85/TEU for the 13,000 TEU vessels.

(Global Supply Chain Article Continued Below)