From SCDigest's On-Target e-Magazine
Feb. 24 , 2011
Global Supply Chain News: Megaship Era Enters New Period as Maersk Places Order for 10 18,000-TEU Ships

New Triple E Promises Fuel, Emissions and Cost Benefits - if Maersk can Fill Them; Too Big for US Ports
SCDigest Editorial Staff
In a still uncertain container shipping environment, ocean shipping giant Maersk upped the megaship ante and then some with news this week that it had placed an order for 10 new cargo ships capable of handling 18,000 twenty-foot-equivalent units (TEUs), a substantial increase from the 15,000 or so TEU vessels that came to market just in the past few years and that were themselves consider astonishing giants by shippers and carriers alike.

The new "Triple E" vessels, to be produced by South Korea's Daewoo Shipbuilding & Marine Engineering Co., will cost some $190 million dollars each, with an investment by Maersk of $1.9 billion in total for the delivery of the first 10 ships. That is thought to be the largest single order by dollar value ever in the ocean shipping industry.

SCDigest Says:

Maersk's gamble clearly depends on how strong the container market is starting in 2013, and the level of capacity in the industry.

What Do You Say?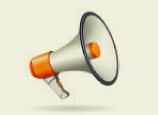 Maersk is the world's largest ocean carrier.

The move is also significant because Maersk to date had built its own megaships in its home country of Denmark. In 2009, however, Maersk announced that it would discontinue shipbuilding there because it could not compete with Asian shipyards.
The delivery of the first ship is expected in 2013, with the remaining ships delivered by the end of 2015. Maersk is also said to be in negotiations to purchase another 10-20 Triple E's after that.

At 1,312 feet long, 193.5 feet wide and 239.5 feet high, the ships will stretch more than four football fields long, just about a quarter of a mile. They will be longer than a modern aircraft carrier and bulkier than an oil tanker.The company says that if fully loaded, the containers the ship can carry would stretch an incredible 68 miles if laid end to end, or reach almost to the stratosphere at 29 miles high if they were stacked on top of each other.

It's almost hard to fathom.

Maersk says the mega-mega ships will have much lower energy consumption than today's best ships, and also lower CO2 emissions. That plus the greater capacity per voyage should reduce the cost per container moved on the Triple E's versus today ships. The name Triple E comes from what Maersk says were the design goals for the new ships: economy of scale; energy efficiency; and environmentally improved.

Unfortunately for US importers, perhaps, the Triple E's will be used for service from Asia to a few select ports in Europe, such as Rotterdam. Felixstowe in the UK, and Bremerhaven (Germany). No US ports today are capable of handling a ship this size. In fact, for the foreseeable future this may be as far as the shipping industry can take it, as not even the deepest ports of Asia or Europe could handle ships much bigger than the Triple E's.

There is quite a bit of information about the new ships, including video animations, which can be found here: Maersk Triple E's are coming.

Some observers think Maersk may really benefit from the bold move, as its competitors may have trouble matching the strategy.

Philip Damas, an analyst at London-based Drewry Consultants, says that loans to build new ships are almost impossible for other ocean carriers to secure right now.

This week, A.P. Moller-Maersk, parent company of Maersk Line reported a record $5 billion net profit in 2010, after suffering its first ever loss in the 106 year history in 2009. Last year, the company lost $1 billion, in large part due to losses at Maersk Line in the brutal 2009 global shipping environment.

The Maersk Line division itself swung to a net profit in 2010 of $2.64 billion from a year-earlier loss of $2.13 billion on a 31% increase revenue to $26 billion. Average freight rates, including surcharges, increased by 29% to $3,064 per FEU from $2,370 in 2009. However, container volumes at Maersk grew just 5%, where the overall market is thought to have grown about 13% in 2010.

Maersk says that was in large part because it had too few containers at some points to handle all the goods its customers wanted to move.

(Global Supply Chain Article Continued Below)