From SCDigest's On-Target E-Magazine

- Aug. 20, 2013 -
Supply Chain News: New Voice Value Calculator for E-Fulfillment


Enables Potential Voice Users to Gauge Impact from Voice Deployment on E-Commerce Costs and Profitability
SCDigest Editorial Staff

Voice technology in distribution continues to be hot - now a mainstream solution used in thousands of DCs.

SCDigest Says:

That, however, represents a relative improvement in profits of 31.7% - enough to get any executive's attention. Where else is a single initiative likely to create that level of profitability increase?

What Do You Say?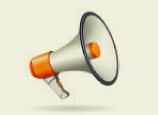 Voice is also gaining a lot of traction specifically in e-fulfillment operations. The reasons for that should be clear: many e-commerce operations are barely in the black or even losing money - sometimes big money. Voice can often help at least partially reverse that tide.

Even Amazon.com, for examples, struggles with making a profit most quarters, losing $7 million in Q2 of this year, as an example. While most traditional retailers do not yet break out e-commerce results, word on the street is that many of them continue to operate in the red.

e-fulfillment costs are a big reason for that challenge. As shown in the chart below, perhaps somewhat surprisingly fulfillment costs have been rising steadily at Amazon, from 8.2% of sales in 2010 to 10.2% in 2012 - and these costs do not including shipping costs. Every percent rise in those costs takes a percentage point off the bottom line.

But the hands and eye-free nature of Voice technology can often substantially improve DC productivity - 15% or more in many if not most cases.

This is especially true for e-fulfillment, because by definition the DC order profile for e-commerce is heavily if not completely tilted towards "eaches" picking, which is the most expensive kind of picking in terms of cost per unit by a wide margin versus case or pallet picking. Order accuracy also plays a key role in Voice adoption.

SCDigest editor Dan Gilmore and Jay Armant, VP of product management at Voice solution provider Vocollect, recently talked about the drivers and benefits of Voice in e-fulfillment in this recent Supply Chain Thought Leaders video: Role of Voice in Reducing e-Fulfillment Costs.
Amazon's E-Fulfillment Costs Continue to Rise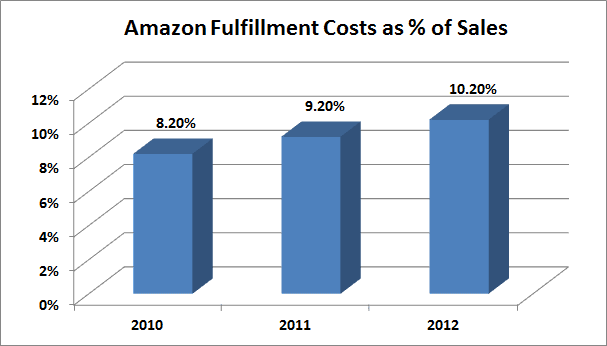 As part of that discussion, SCDigest has developed a new calculator to estimate the potential impact of Voice on e-fulfillment costs and e-commerce profitability

(Distribution/Materials Handling Story Continues Below )