From SCDigest's On-Target e-Magazine
- July 9, 2013 -
Supply Chain News: Input and Commodity Costs Continue More than Two-Year Slide in Q2
Metals Price Decline Leads Way; Major Commodity Index Now 24% Below its April, 2011 Peak
SDigest Editorial Staff
Input and commodity prices declined across the board in Q2, led by sharp declines in metal prices, continuing what is now a more than two-year fall in overall commodity costs.

SCDigest Says:

The 6% drop in natural gas prices in Q2 still leaves prices up 12% from the start of the year through the end of June.

What Do You Say?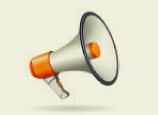 Wall Street analysts said a June speech by US Federal Reserve chainman Ben Bernanke that seemed to suggest the Fed would slow down its monerary easing program led to a sharp sell off at the end of the month in most metals. That program is thought to be potentially inflationary, which drives commodity prices higher.
Ending or slowing down the monetary expansion might have the opposite effect.
As shown in the chart below, compiled by SCDigest, the value of the US dollar fell against the three major currencies we track in Q2, down almost two percent on average. That has the effect of making US exports more competitive and imports more expensive, though foreign suppliers often adjust prices to compensate for currency changes, taking the hit to the bottom line rather than losing market share.
Year to date, the dollar is down 1.5% against the Chinese Yuan, continuing a trend that has somewhat reduced criticism that the Yuan is undervalued as a result of "currency manipulation" by the Chinese to fuel its export growth. The dollar has risen strongly against the Japanese Yen year-to-date, as that country announced its own monetary easing program earlier in the year, but the dollar actually fell back a bit in Q2.
Energy prices fell sharply, down 6% across an unweighted average of WTI and Brent oil, diesel fuel and natural gas. The 6% drop in natural gas prices in Q2 still leaves prices up 12% from the start of the year through the end of June.
The metals group was down 12.6% on average and now some 15% for the year. Industrial silver was down more than 30% in Q2, and platinum more than 16% for the quarter. Steel and zinc were the only two metals that saw flat or low single digit falls in the quarter, though zinc is down almost 10% YTD.
Average agricultural prices were down 1.8% in Q2, but varied widely across individual commodities. They are just about flat year to date. Soybeans and dry milk were both up about 10% in Q2, while corn oil and coffee were down big.
Changes in Select Commodity Prices in Q2 and Year-to-Date
(Spot Market Pricing)
| | | | |
| --- | --- | --- | --- |
| | Price End Q2 | Change from End Q1 | YTD Change |
| Currency | | | |
| US Dollar versus Euro | 0.764 | -2.1% | 0.8% |
| US Dollar versus Yen | 0.918 | -2.5% | 5.9% |
| US Dollar vs Yuan | 6.137 | -1.2% | -1.5% |
| Group Unweighted Average Change | | -1.9% | 1.7% |
| | | | |
| Energy | | | |
| Crude Oil, WTI | 96.56 | -0.7% | 5.2% |
| Crude Oil, Brent | 103.19 | -4.9% | -6.9% |
| Diesel Fuel (on road) | 3.56 | -12.6% | -9.0% |
| Natural Gas (US) | 3.81 | -6.0% | 12.1% |
| Group Unweighted Average Change | | -6.0% | 0.4% |
| | | | |
| Metals | | | |
| Industrial Silver (Troy Oz) | 19.35 | -32.2% | -35.8% |
| Industrial Platinum (Troy Oz) | 1320 | -16.4% | -13.4% |
| Copper (lb) | 3.05 | -10.2% | -16.2% |
| Aluminum (metric ton) | 1731 | -8.0% | -15.1% |
| Iron Ore  | 116.5 | -15.1% | Not Available |
| Scrap Steel (gross ton) | 1619 | -14.6% | -9.0% |
| Steel | 617 | -0.2% | -3.6% |
| Tin (cents/lb) | 1213.35 | -14.1% | -17.8% |
| Zinc (cents/lb) | 90.69 | -2.3% | -9.6% |
| Group Unweighted Average Change | | -12.6% | -15.1% |
| | | | |
| Agricultural | | | |
| Cotton (per lb) | 0.826 | -2.7% | 15.0% |
| Corn (per bushel) | 6.97 | -1.7% | 0.4% |
| Corn Oil | 40 | -14.9% | -19.2% |
| Rice, Long Grained | 29 | 1.8% | 5.9% |
| Soybeans No. 1 | 15.655 | 10.2% | 10.2% |
| Wheat, No. 2 (per bushel) | 6.575 | -5.7% | -14.4% |
| Chicken Broilers (per lb) | 1.055 | 3.4% | 7.7% |
| Coffee, Columbian (per lb) | 1.45 | -9.9% | -11.6% |
| Milk, Non-fat Dry (Chicago  lb) | 170 | 9.0% | 9.0% |
| Sugar (metric ton) | 364.5 | -7.8% | Not Available |
| Group Unweighted Average Change | | -1.8% | 0.3% |
Various Sources, Compiled by Supply Chain Digest

(Sourcing and Procurement Article Continues Below)