From SCDigest's On-Target E-Magazine

- June 25, 2013 -
What are the Ramifications of Shippers Asking 3PLs to Take on More Supply Chain Risk?


New Set of Skills Required by 3PLs to Assess and Manage New Risk Elements; Shippers Need to Share Detailed Information Early On
SCDigest Editorial Staff

Evidence is mounting that shippers are asking their 3PLs to take on more supply chain risks contractually, a potentially major inflection point in logistics outsourcing.
Risk management of course is a sort of "megatrend" in supply chain management right now, with seemingly every company looking to reduce its risk exposure. Risk management takes up an increasingly significant amount of most supply chain executives' time versus even just five years ago.

SCDigest Says:

This trend means 3PLs really need to step up their games, likely adding staff or training existing managers about incorporating elements of risk into a contract.

What Do You Say?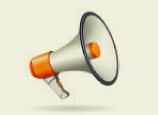 From risks associated with inventory management to potential vendor chargebacks from retailers, shippers are asking and/or requiring 3PLs to assume increasingly high levels of performance risk - and both sides need to well manage this changing dynamic.
"Yes, there have been some big changes with regard to risk," says Gary Griffith, senior VP of business development and marketing for leading third-party logistics provider Kane is Able. "As shippers doubled down their focus on logistics cost reduction after the recession, risk was an inevitable target."

Griffith added that "When you look at cost, you are going to look at risk."
This trend is a major change. In the past, 3PLs in general only incurred what might be called business risk. If they performed poorly, their contract would not be renewed upon expiration, or even prematurely cancelled if performance exceeded certain negative thresholds. Now, 3PLs are being asked to take on more immediate financial risk, in some cases for events outside their complete control.

"Today, what I think we are seeing is that there is a change in thought process among our customers, in that shippers are trying to figure out 'How do I manage my supply chain risk, how do I take some of that risk and make it part of the 3PL's role?,'" Griffith said.
Gene Tyndall, an executive vice president at Tompkins International and former head of 3PL Ryder's supply chain service, agrees this is an important trend.
"3PLs are indeed being asked to take on more risks, whether for inventory management, supply chain disruptions, or revenue variation," Tyndall told SCDigest.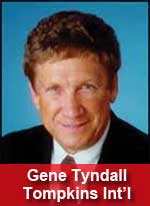 But in the end , taking on more risk, in whatever form, means 3PLs will also take on more cost. Griffith said in the end this arrangement may make a lot of sense, especially if the 3PL really has more control of the risk elements than the shipper - but assuming those risks must be built into the contractual price.
And this is where things get dicey. First, few 3PLs today really have skills and resources for assessing supply chain risk, and how to factor that risk assumption into pricing and contracts.
Second, shippers sometimes either lac k the knowledge themselves about how to provide the right risk information to their 3PLs so it can be appropriately quantified - or think they can get some advantage from hiding risk-related information from 3PL candidates during the selection and contracting steps, hoping to shift risk responsibility at a low-ball price.

This is a mistake, says SCDigest Editor Dan Gilmore.

(Distribution/Materials Handling Story Continues Below )