From SCDigest's On-Target E-Magazine

- June 5, 2013 -
Supply Chain News: Amazon to Make Major Push Into Grocery Business


Test in Los Angeles Coming Soon; 20 Markets Opened in 2014? Should Brick and Mortar Grocers be Scared?
SCDigest Editorial Staff

As Amazon.com continues to grow at impressive rates, leading the overall rapid rise in ecommerce spending and putting fear into many brick and mortar retailers, news this week that the on-line behemoth has plans to roll out a grocery offering as well.
Amazon has sold groceries in its home Seattle market for more than five years, but Reuters reports this week that the company has been working on a plan for building a national grocery business for a number of years, and plans to add the service to the Los Angeles market as early as this week, and San Francisco not long after that.

SCDigest Says:

The other big question is whether anyone can really do this profitably, as delivery charges for everyone seem low at this point versus the cost of "picking" the orders in store and running the trucks

What Do You Say?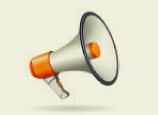 The service will called AmazonFresh. Sources tell Reuters that as Amazon continues to build distribution centers at an incredible clip, its new DC designs include refrigerated space. Whether that includes freezer space as well is not clear.

Ultimately, Amazon is considering selling groceries on-line in as many as 40 markets, Bill Bishop, a supermarket analyst and consultant, told Reuters, but it is not clear how Bishop knew of the plan's details. Reuters said if the two new test markets are successful, Amazon may launch the service in another 20 markets in 2014.
Amazon acquired Diapers.com and Soap.com in recent years, giving it some experience in the consumer packaged goods sector, but managing and delivering perishable items such as meats, produce and more would be a whole new ball game. The service will offer same day delivery in each market as well, something the company is currently piloting in some markets already for non-food items.
In those pilots, however, Amazon uses traditional home delivery carriers such as UPS and/or FedEx to get the orders to customers' homes. However, those carriers do not - for now at least - have the capability to deliver groceries generally, let alone items that require refrigeration and even potentially freezer storage.
So will Amazon need to build out its own fleet of trucks and drivers to provide the home delivery? That is what it has been doing in the service in Seattle, but whether that is how it would play out nationally is not clear.

And would those trucks also be used for home delivery of non-grocery items as well, either for customers who order both grocery and non-grocery items, or just non-grocery by themselves? These are the multi-million dollar questions, for several reasons: the cost for Amazon to build out this capability nationally, the potential impact on UPS/FedEx in terms of lost volumes, and the notion being promoted by some that Amazon could profit in the notoriously low margin grocery business by using it as a "loss leader" to sell electronics and other higher margin items.

Of course, on-line grocery has been tried before, initially with little success. A company called Webvan spent millions of dollars in the late 1990s to build automated distribution centers to support its service, but the whole business came crashing down and went bankrupt just a few years later.

Slowly but surely, the concept has started to catch on, with companies such as FreshDirect and Peapod, among others, having some success in select metro markets. In the UK, grocery chain Sainsbury's is seeing rapid growth in its on-line grocery, which includes having delivery drivers bring the food items right into a customer's kitchen.

There is also a service called "Click and Connect" from East coast grocer Harris Teeter, in which customers order on-line, and the grocer delivers to a secure storage location for later customer pick-up, similar in a sense to Amazon's own "Locker" strategy for regular merchandise, at a cost of $4.95 per order. Walmart's test of same day delivery on-going in the San Francisco area is said to include grocery items.

(Distribution/Materials Handling Story Continues Below )