From SCDigest's On-Target E-Magazine

Oct. 19 , 2011
Logistics News: New Allegations of Abusive DC Conditions in Import DCs in LA Area Run by Schneider Logistics for Walmart

Temporary Agency Impact Logistics Providing Staffing to DC Fined $500,000; Monkey Business with Piece Rate Pay, Very Hot Operating Conditions
SCDigest Editorial Staff
Just a few weeks ago, Amazon.com found itself embroiled in a mini-scandal when workers in an Allentown, PA distribution center went to the media with claims of brutally hot working conditions and labor standards that were impossible to meet.
Amazon issued an apology of sorts, and said it had spent $2.4 million "urgently" installing new air conditioning systems at the Allentown DC and three others. (See Amazon.com in Hot Corner after Reports of Sweltering DCs, "Urgently" Buys $2.4 Million in Air Conditioners.)
SCDigest Says:

A spokeswoman for Schneider said in a statement on the California investigation that "We believe that we are in full compliance with applicable laws and regulations. We expect our vendors to fulfill their responsibilities as well.

What Do You Say?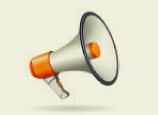 Now, on the heels of that incident, a small group of workers at a Walmart import DC being run by Schneider Logistics have filed a class action lawsuit for what workers say are abusive conditions.
A small group of workers at the DC in the Inland Empire area not far from the Port of Los Angeles allege in the suit that they are often not receiving pay for all the hours they have worked or the proper "piece rate" pay, are required to work in dangerously hot conditions, and are threatened with termination if they complain to superiors. The trigger for the action appears to be an investigation by the California Labor Commission finding unsatisfactory conditions in several of the area's DCs, resulting in a large fine to one staffing agency for improperly documenting the basis for its workers wages.
The suit was brought against Schneider and three agencies who supply temporary labor to the facility. Walmart has not been named in the suit.
The suit alleges that workers at the DC "spend their workdays performing strenuous, unskilled physical labor in an environment where the temperature often exceeds 90 degrees."
It further charges that when workers questioned their paychecks relative to not being paid for all hours they had worked or number of pieces they had moved, DC managers "routinely responded with threats of retaliation and actual retaliation, including by sending the inquiring workers home without pay, refusing to give them work the next day ... and imposing other forms of discipline on them."
The workers actually held a press conference Tuesday in downtown Riverside, where Guadalupe Palma, the regional director of Warehouse Workers United, announced the lawsuit. Warehouse Workers United advocates on behalf of Inland warehouse employees.
"We are here to expose the dirty little secrets taking place inside of these buildings by large corporations like Walmart, Schneider and the staffing agencies that abuse these workers day in and day out," Palma said, according to a Lost Angeles area radio station. "Unfortunately we know that these types of conditions are not uncommon in the warehouse industry."

As with the Amazon.com DC, there appears to be some fire behind this smoke.

Last week the California Labor Commissioner said that after an inspection of distribution centers in Riverside County, investigators uncovered numerous labor law violations. It said the distribution centers were operated by Schneider Logistics and had over 200 employees. Many of those employees were hired by temporary staffing agencies such as Premier Warehousing Ventures and Impact Logistics.
(Distribution/Materials Handling Story Continues Below)