From SCDigest's On-Target e-Magazine
March 16 , 2011
Global Supply Chain News: Looking Ahead, Drewry Says Large Gap Coming Between Ocean Shipping Demand and Capacity

2013 will See Balance Definitely Swing to Carriers, with Rates Rising 10%; Will Maersk Strategy Pay Off?
SCDigest Editorial Staff
While some believe in 2011 that the leverage will swing back to shippers and importers after ocean carriers enjoyed generally banner bottom lines in 2010, 2013 looks to be another great year for carriers as demand growth will outstrip capacity additions by a near record margin. Shippers be warned.
According to analysts at Drewry Shipping Consultants, that change in supply-demand balance will naturally also lead to a strong growth in ocean shipping rates, which it expects to rise 10% in 2013.
SCDigest Says:

Container capacity will advance 8.2% in 2011, the same as in 2010, before growth slows to 6.5% in 2012, Drewry predicts.

What Do You Say?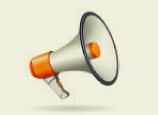 This is despite the fact that many ocean carriers have aggressively starting to add capacity back, after significant cut backs during the economic downturn.
That capacity addition is led by ocean shipping giant Maersk, who recently announced it was upping the megaship ante and then some when it recently announced that it had placed an order for 10 new cargo ships capable of handling 18,000 twenty-foot-equivalent units (TEUs). That is a substantial increase from the 15,000 or so TEU vessels that came to market just in the past few years and that were themselves consider astonishing giants by shippers and carriers alike. (See Megaship Era Enters New Period as Maersk Places Order for 10 18,000-TEU Ships.)
Maersk is expected to start receiving these new ships on 2013.
Nevertheless, Drewry says the tide will turn that year strongly in the carriers' favor.
In fact, for Maersk, "The timing was optimal," Maersk Container Shipping CEO Eivind Kolding recently said in an interview in Copenhagen. "Many other container lines have difficulties placing new orders at present as they're still under some financial pressure after the crisis."

Maersk Line saw huge profits in 2010.

Kolding added that "We need orders of this size. Our target is first of all to maintain our market share. But our ambition over time is also to grow it. We have the advantage of the group's strong balance sheet and our good funding options which enable us to act now."

He also believes this year will be a better one for shippers in terms of rates, predicting that prices will fall this year compared with 2010 as new tonnage enters the market and takes a few months to absorb.

"We'll have reasonable rate levels throughout the year, but with a difficult start and a pickup in mid-2011," he told Bloomberg.

Container capacity will advance 8.2% in 2011, the same as in 2010, before growth slows to 6.5% in 2012, Drewry predicts.
(Global Supply Chain Article Continued Below)