FEATURED SPONSOR
No One is Covering the Coronavirus and
Supply Chain like SCDigest
In these troubling times, SCDigest is providing the coverage you need to
keep up with how the virus and the supply chain are interacting.
That includes editor Dan Gilmore's popular
"The Thin Supply Chain Line" column and video series.
It also includes our "The Wire" section on SCDigest.com, with the top stories on the suppy chain and the virus from leading publications and web sites across the globe.
Check in daily for all the news!
---
NEW VIRUS CARTOON CONTEST FOR MARCH 25, 2020
Deadline is 8:00 pm ET May 6, 2020!

Every month, we post a cartoon and ask for witty/humorous captions from our readers. The winning entry(ies) will be published at the end of each month. You can always find the newest cartoon on the SCDigest home page.

Winner announced in May 7th, SCDigest Newsletter

May the funniest man or woman win!

Have an idea for a cartoon? We would love that too, and will give you the credit
SUPPLY CHAIN TRENDS AND ISSUES

New "Little Book of Distributed Order Management"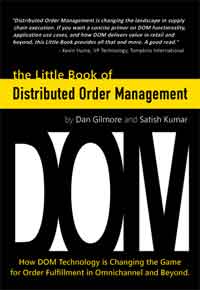 Learn More about this Increasingly Important Software Category
- for Omnichannel Retail and Beyond.
Download the eBook Version or Request a Hardcopy

---
DISTRIBUTION AND MATERIAL HANDLING FOCUS
SOURCING AND PROCUREMENT FOCUS
TRANSPORTATION MANAGEMENT FOCUS