The Supply Chain and the Virus for May 22, 2020
For the past two months, I have been writing these weekly columns under the banner of the "Thin Supply Chain Line," a riff on the "Thin Blue Line" phrase that references the role of the police standing between normalcy and chaos.
The idea was that supply chains delivering vital goods to consumers in the face of coronavirus challenges would serve a similar role in keeping order versus public unrest.
And for the most part, the supply chain came through, suffering some outages of toilet paper and Wet Wipes and such for awhile, mostly the result of binge buying, then more recently seeing continued issues with the meat supply chain due to sicknesses at processing plants (not going away).
GILMORE SAYS:
As US automakers started up factories this week, Ford had to temporarily shut down two separate factories because employees tested positive.


WHAT DO YOU SAY?
So I am going to pivot a bit, and while recapping all the news and key questions on the virus, I wiil putting more focus on the near-, mid- and longer-term changes in supply chain, business and society, which almost certainly will be profound.

I will keep the focus on thisas long as needed, because as for the last two months, it's still hard to think of much else right now.
I will also continue to follow the same three fundamental and intertwined virus threads: public health, the economy, and the supply chain.
Let's start as usual start with public health. Virtually the whole country is opening up. The hope is that will revive the economy before it's too late avoid another Great Depression, and under great pressure from many citizens to be allowed to live semi-normal lives again.
Of course this comes with great risk of accelerating infections and deaths. How many, and is that worth it? These are the key questions, and no one really knows.
So this week see lots of headlines on a study from the prestigious Wharton School of Business, which warns that the US could see 5.4 million people catch the virus by July 24, with nearly 300,000 deaths.
That sounds pretty dire – but there's some catches. Those numbers are based on a model, not fact, and most models have been quite off thus far. And a key assumption of the model is that almost no social distancing is practiced. Less headline grabbing is the projection that if states only partially reopen by lifting stay-at-home orders but social distancing measures are still adhered to, there would be 3.1 million infections and 172,000 deaths, big numbers too but less horrendous.
Then there is this: 38% people who attended events at an Arkansas church over a six-day period in March contracted COVID-19, according to a report released this week by the CDC, forcing the church to shut down for now. Is this the future of opening up? If so, it won't last long. Maybe the summer summer sunshine will save us.
So who knows? But an article by Gina Kolata in the New York Times this week interestingly noted that historians say pandemics typically have two types of endings: the medical, which occurs when the incidence and death rates plummet, and the social, when the epidemic of fear about the disease wanes.
"When people ask, 'When will this end?' they are asking about the social ending," Kolata quotes Dr. Jeremy Greene, a historian of medicine at Johns Hopkins, as saying.
"In other words," Kolata says, "an end can occur not because a disease has been vanquished but because people grow tired of panic mode and learn to live with a disease."
I will note Mike Dewine, governor of my home state of Ohio, said something almost identical this week in announcing the pullback of many rules in place for two months: "We are entering a new stage," Dewine said, "that's about learning to live with virus."
Let's all pray that is indeed possible.
On the economic front, last Friday after I had released my weekly column, we heard a one-two punch of disastrous economic news.
First, news that US retail sales rail sales plunged a record 16.4% in April, far worse than predicted, after March's reported 8.3% decline had already had set a record for data going back to 1992.
Equally bad news on manufacturing output in the monthly report from the Federal Reserve. The index plunged by 13.7% in April, the biggest monthly decline since the Federal Reserve began tracking industrial production more than 100 years ago.
Just as bad, manufacturing output has fallen to the levels last seen in 1997.

Then this week, Congressional Budget Office (CBO) found that Q2 US GDP is likely to fall 38%, just slightly less terrible than the Atlanta Federal Reserve bank's projection of a 42% decline. Either would represent the biggest quarterly drop in history and are almost unfathomable figures. Yet the stock market rally continues on.
But don't worry, the Federal stimulus packages can save us from the abyss. A writer for The Atlantic magazine said it really can happen – but that it will take about $10 trillion to pull us out of the ditch. Let's fire up those printing presses – we've only spent about $3 trillion thus far.
On the supply chain front, the great American meat shortage appears to be modestly stabilizing, but with continued shortages. However, the situation is far from over.
This week, Andre Nogueira, CEO of meat packing giant JBS USA, said that it will take months to get back to normal, as meat processors roll out a wide array of safety measures.
Then just as news in the sector was quieting down, reports Wednesday that a whopping 600 out of 2,244 full-time and contract employees at a Tyson Foods chicken processing factory in Wilkesboro, NC have tested positive for the virus. Some buildings at the plant were closed for five days for cleaning.
And as we've written before, it's not just meat plants. There was also news this week that 20 cases of the coronavirus were found to be associated with a Dole Fresh Vegetables packaging plant in Springfield, OH. It appears the facility remains open, with some enhanced protocols.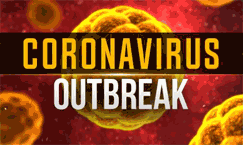 Then there was this: as US automakers started up factories this week, Ford had to temporarily shut down two separate factories because employees tested positive for Covid-19.
One plant in Chicago stopped operations Tuesday and Wednesday after two employees tested positive for Covid-19. Then, Ford's plant in Dearborn, Michigan shut down Wednesday. Both plants we shuttered but re-opened after the now proverbial "deep cleaning."
Switching gears but staying on the supply thread, my friend Lora Cecere had an interesting blog post this week listing some things companies should stop doing, a change of pace from all the advice pundits offer about what they should be doing.
A couple of my favorites (geared somewhat towards consumer goods companies):
Stop traditional demand planning processes based on conventional order pattern modeling. "The modeling of historic order patterns is worthless through the pandemic," Cecere says. Why? "The sales order pattern is no longer a predictor of future demand. Instead, invest in market sensing and the use of market consumption data."

Next, stop collaborative sales forecasting. "Collaborative sales forecasting started two decades ago with the belief that sales forecasting could help improve demand output, Cecere notes."For most companies, even in good times, this was not the case, she adds. "During the pandemic, collaborative sales forecasting is just a waste of time. We need to align the supply chain to market data."

I have so much more but will end it here this week. We'll all know more about the results good and bad from the grand re-opening soon enough.

 Any reaction to this week's virus and the supply chain news? Let us know your thought at the Feedback section below.