From SCDigest's On-Target e-Magazine
- Dec. 18, 2013 -
Supply Chain News: The Timeless Procurement Challenge of Supplier Price versus Cost Part 2
Need to Understand Cost Drivers at Suppliers, and Manage for Total Supply Chain Costs; Using the "Sourcing Grid"
SDigest Editorial Staff
Most supply managers understand that a supplier's unit price does not necessarily equal that vendor/item's total cost to the buying organization.
But understanding does not necessarily mean adopting the principles. Most procurement organizations still measure supply management effectiveness based on unit cost changes, not improvements in total supply chain costs. And few really understand what drives a supplier's own supply chain costs.
SCDigest Says:

As buyers begin supplier price-cost management analysis, they start to look at cost structures, or what the real cost drivers are that effect the price the supplier charges.

What Do You Say?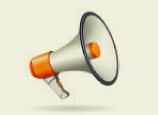 Several years, SCDigest did a classic interview with Dr. Ed Marien on this topic of "Supplier Price-Cost Management." Marien was for many years at the University of Wisconsin, and after that has his own consulting firm, Marien & Associates.
Those thoughts from 2007 are still just as relevant today as they were then Part 1 of this interview can be found here: The Timeless Procurement Challenge of Supplier Price versus Cost. Part 2 is below.
Supply Chain Digest: How do the concepts we talked about last time - such as understanding the difference between purchase price and actual cost, relate to strategic sourcing programs?
Marien: What you begin to do is to look at procurement decisions through a couple of specific filters.
The first is how critical the product or service is to the operations of the buying company. The second filter is to understand whether this is a buyer or seller's market and who is in control.
So, using these filters, you have to look at different price-cost models. I'll give you an example, using capital equipment. I know one utility company that has a cycle buying process where every year they replace four backhoes.
So once a year they bid these backhoes out. Part of the deal may be for the seller to take the old ones off their hands and dispose of them. But they have a full maintenance department, which will repair and maintain this equipment. So, purchasing goes out to alternative dealers and does a great job of getting bids and selecting sellers for this equipment, which might cost $150,000-250,000 each. Often, purchasing is using one of the reverse auction services to enable this process.
But the equipment has to be maintained, so the question is this: What sorts of parts and supplies inventories need to be kept to do that? What is the mix of brands and models across the equipment fleet, and how does the mix impact inventory levels and overall maintenance costs? And if you really begin to take a big picture view of this, you may get into a single brand strategy and pursue a full lifecycle leasing and service contract with which the supplier does the service and the buyer eliminates some or all of the maintenance and inventory management functions.
Supply Chain Digest: Meaning finding the lowest total cost of ownership option?
Marien: Exactly. Many utilities companies, just to stick with that example, are looking at the cost of the maintenance function - the people, facilities, inventory, capital equipment, etc. Is there a lower total cost solution available?
This may result in a changing strategy from a once per year, single bid type of approach to a single source, long-term strategy that may result in a lower total cost solution.
It may not be the lowest per unit cost, but it will be the lowest total cost to the company, and may result in increased equipment uptime at the same time.
In the traditional view, cost was associated directly with price - what the company paid for the backhoes. With Supplier Price-Cost Management, I may be looking instead at a lifecycle approach that evaluates total lifecycle system costs.

(Sourcing and Procurement Article Continues Below)