Featured Inventory Optimization Solutions


Inventory Optimization Solutions
Inventory Optimization from Manhattan Associates enables you to see inventory across your entire network no matter how many channels, products or outlets you have. In addition, this powerful suite enables you to set channel-specific service levels so that Internet, call center and store orders can each be filled from the sources and at the times you determine.
---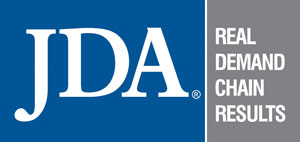 Inventory Optimization Solutions
JDA's Network & Inventory Optimization solution provides strategic, end-to-end capabilities to evaluate, design and optimize your supply chain network, whether you are looking to expand your production and distribution network, or optimize your current network and inventory policies. The optimal inventory policies can be published to drive supply and replenishment planning without requiring custom installation or integration.


---

Inventory Optimization Solutions
Terra Technology is the leading provider of demand sensing and inventory optimization solutions for consumer products companies


Inventory Optimization
Thought Leadership
Inventory Optimization: Creating a Green Supply Chain

Reducing Network Inventory Levels Saves Hard Dollars While Making a Big Impact on Sustainability
by
Robert Byrne
CEO
Terra Technology
---
Responding to Customer Demand with Advanced Inventory Optimization and Management Solutions
How Can Manufacturers Effectively Synchronize Demand, Logistics and Production to Mitigate Out-Of-Stocks and Excess Inventory And Respond Successfully to Consumer Demand Volatility?
by

David Johnston
Vice President
JDA Software

---
---