Featured Global Logistics and Trade Management Solutions


Powering Global Trade
Management Dynamics is setting the standard for on-demand Global Trade Management (GTM) solutions for Global 2000 importers, exporters, and logistics service providers. Our GTM solutions synchronize information among trading partners, optimize supply chain execution decisions, and streamline import and export processes to ensure regulatory compliance and minimize cost and risk involved in cross-border transactions.
---


Global Logistics and
Trade Management Solutions
Business today is global – extended supply chains, customers on different continents, a myriad of rules and regulations. To keep pace, your transportation management system needs to support global trade and compliance. RedPrairie Transportation Management software offers the functionality and flexibility companies need to move goods across international borders.


---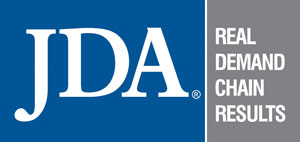 Global Logistics and Trade
Management Solutions
Powered by JDA® Monitor, JDA Logistics Event Management & Visibility enables users to monitor and manage predefined critical planning and execution information. The solution provides a web-based view of your supply chain information – including host or legacy systems, ERP, WMS, and A/P or A/R applications. The view is configurable for various levels of security and access based on user, role or enterprise and is accessible via web-enabled tools.


Global Logistics and Trade Management Thought Leadership
Next Generation of Global Trade Management Software Navigates Complex Trade Rules to Streamline the Import Supply Chain

Majority of Companies Still Lack Automation to Management Global Supply Chains
by
Jim Preuninger
Chief Executive Officer
Management Dynamics, Inc.
Read the full article here
---
The Complexities of Global Trade Require a New Generation of Transportation Management Solutions
The Problem is Large; Specialized
Technology is Needed
by

Erv Bluemner
VP Product Strategy
RedPrairie Corporation

Read the full article here
---
Leveraging Supply Chain Optimization and Transportation and Logistics Management Solutions to Manage a Complex Global Environment
The Three Myths of Outsourcing
by
Dawn Salvucci
Vice President Transportation
and Logistics Solutions
JDA Software
Read the full article here
---