From SCDigest's On-Target E-Magazine

- May 12, 2013 -

Logistics News: Q1 2014 Rail Carrier Review
Weather Hurts Top and Bottom Lines, but Union Pacific Once Again Finds Smooth Tracks; Rail Pricing Power Seems to be Dwindling

SCDigest Editorial Staff
We're back as usual every quarter with our review of the results and comments from leading public rail carriers, as the last of them finished up their Q1 2014 earnings reports in the last two weeks.
SCDigest Says:

Union Pacific reiterated its plan to reach a full-year operating ratio of under 65% before 2017.

What Do You Say?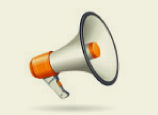 Last week, we covered the US truckload sector (see Q1 2014 Truckload Carrier Review).
Here we look at the four major Class I public carriers that make up the US rail sector (Burlington Northern is of course part of public company Berkshire Hathaway, but its results are not broken out in any detail and thus are not included)
Shortly, we'll have the same analysis for the less-than-truckload (LTL) sector.
For three of the four quarters we provide results for both the just closed quarter as well as year-to-date numbers, but as nearly all carriers operate on a calendar year basis, after Q1 the quarter and year-to-date are obviously the same, so the latter is unneeded.
It was a somewhat challenging quarter for the rail sector, and as with most of the truckload carriers we track, the rugged winter weather across much of the US was given much of the blame, as snow and cold were cited as impacting the top and bottom lines for most of the group.
CSX, for example, said that "operating income declined 16% to $739 million and the operating ratio increased 520 basis points to 75.5%, primarily due to the impact of harsh weather."
As shown in the table below, total revenue for the four carriers was up 3.5%, to just under $12 billion, but those gains were hardly even. Kansas City Southern saw its top line jump 9.9%, while Union Pacific saw a 6.6% gain. Menawhile, revenue at CSX was up just 1.7%, while Norfolk Southern saw the top line fall 1.8%, on a drop in total carloads of 1.1%.
The carriers were still pretty profitable, but mostly down double digit percentages from Q1 2013, with the exception being Union Pacific, which saw profits rise 13.7%, driving net income to an impressive 19.3% of total revenue.
Q1 2014 US Rail Carrier Results
For Quarter Ending March 31, 2014 Data in $Thousands, Meaning for Example Union Pacific had about $5.6 billion in Sales.
Carrier
Total Operating Rev Including Fuel
Change 2012 to 2013
Total Volume Growth (Revenue Carloads)
Volume Growth General Merchandise, Auto, Ag, etc.
Volume Growth Coal
Volume Growth Intermodal
Net Income
Change 2013 to 2014
Net Income as % of Revenue 
Net Income as % of Revenue 2013
Operating Ratio




Operating
Ratio 2013

Union Pacific

$5,638,000

6.6%

5.0%

5.7%

7.0%

3.0%

$1,088,000

13.7%

19.3%

18.1%

67.1%

69.1%

CSX

$3,012,000

1.7%

3.0%

2.0%

-1.0%

5.0%

$398,000

-13.9%

13.2%

15.6%

75.5%

70.3%

Norfolk Southern

$2,689,000

-1.8%

-1.1%

-1.0%

-12.6%

3.0%

$368,000

-18.2%

13.7%

16.4%

75.2%

74.8%

Kansas City Southern

$607,400

9.9%

4.0%

4.7%

1.1%

3.0%

$94,000

-9.8%

15.5%

18.8%

68.1%

69.5%

Total Carriers
$11,946,400
3.5%
$1,948,000
-1.3%
71.5%
70.9%
This reduction in general profitabilty is naturally reflected in an increase in operating ratios (operating expanse divided by operating revenues, and key transport industry metric), which rose from 70.9% in Q1 2013 to 71.5% this year. Once again, however, Union Pacific bucked that trend, dropping its OR by an impressive 2 percentage points in the quarter. Kansas City Southern saw a 1.8 percentage point drop in its OR. while CSX and NS went the other direction.
Pricing power was down in the quarter, with most referencing 2% or less in pricing gains, a far cry from the 4-6% rail carriers had been seeing quarter after quarter in recent years.

But the carriers continue to increase efficiencies. As shown in the graphic below, Norfolk Southern has been able to increase the number of railcars it moves per employee in Q1 from 56.5 in 2012 to 61.2 in 2014, an increase of8/4$ in two years.
Norfolk Southern Continues to Drive Strong Productivity Gains

(Transportation Management Article Continued Below)