From SCDigest's On-Target E-Magazine

- May 6, 2013 -

Logistics News: Q1 2014 Truckload Carrier Review
Results are Lackluster, as Growing Demand Thwarted by Bad Weather; A More Serious Tone to Warnings about the Driver Shortage

SCDigest Editorial Staff
We're back as usual every quarter with our review of the results and comments from leading public truckload carriers, as the last of them finished up their Q1 2014 earnings reports in the last two weeks.
SCDigest Says:

Hunt said that in its truckload segment, rates from consistent shippers improved approximately 1% year-over-year, but spot market pricing was up more like 9%.

What Do You Say?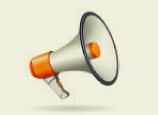 After this week's exclusive review of the truckload sector, next week we will present similar data and analysis for less-than-truckload carriers and the four major public rail carriers.
For three of the four quarters we provide results for both the just closed quarter as well as year-to-date numbers, but as nearly all carriers operate on a calendar year basis, after Q1 the quarter and year-to-date are obviously the same, so the latter is unneeded.
It was frankly a bit of an odd quarter, as the the carriers mostly characterized freight demand as strong, but their own financial performances were mostly lackluster. This was largely attributed to the terrible winter weather in much of the country, which hampered pick ups and deliveries, and also increased expenses in many areas. All seven of the publicly traded truckload carriers we follow cited weather as a major factor in results in Q1.
Virtually every carrier also cited a growing driver shortage as a key issue for the industry and their own fortunes, as most have done for many quarters in a row. But there was an even greater sense of urgency this time.
There is a "a very real driver shortage," noted JB Hunt.
Werner said that it "expects the driver market to become more problematic as the year progresses," citing growing freight demand paired with increasing trucking company failures, increasing federal safety regulations that impact productivity, and a recovering construction sector that will create jobs for drivers.
And it does look like freight volumes are rising. Werner said that "we are seeing a meaningful improvement in our freight demand, which we believe is a longer-term shift in market dynamics."
Don't let SCDigest be the first to tell you: the supply-demand balance is swinging in the carriers' favor, and rates are headed up.
While most carriers are continuing to maintain asset discipline, in large part enforced by a lack of drivers, Heartland and Celadon are taking a different path, making acquisitions specifically to acquire drivers. Heartland acquired Gordon Express in 2013, and Celadon has made several smaller acquisitions.
"Our primary focus over the past year has been to expand our service offerings to our customers and grow our capacity of seated tractors," Celadon's earnings release said. And if capacity is going to continue to tighten, having more trucks will be a sure profit winner.
Below is a table of Q1 results for our group of carriers. The revenue growth numbers overall and at Heartland and Celadon specifically have to be taken in perspective, as they largely reflect the impact of the acquisitions. Note also that despite that large year over year growth, profits at both Heartland and Celadon were down big.
Operating ratios mostly rose in the quarter, with our unweighted average moving from 89.9% in 2013 to 92.4% this year. That was led by a big spike upwards at Heartland, for reasons which are not clear beyond weather. Profit as a percent of operating revenue dropped for the group from 5.8% to just 4% in Q1 2014.
And how much longer will JB Hunt be in the straight truckload business? At the end of the current quarter its tractor count was down yet again, to 1,917 compared to 2,011 in 2013, while it share of overall company revenue also fell to 7% from 8% last year. Perhaps that will bottom out at some point.
Q1 2014 Truckload Sector Results
For Quarter Ending March 31, 2014

Data in $Thousands (meaning Werner's
revenue is $492 million, for example)

Carrier
Werner
JB Hunt
Heartland
Knight
Swift
Marten
Celadon*
Total Carriers
Total Operating Rev Including Fuel

$492,022

$1,406,908

$224,481

$249,163

$1,008,400

$159,409

$193,228

$3,733,611
Change 2013 to 2014

-0.2%

8.9%

67.2%

5.8%

2.7%

-3.1%

29.1%

8.2%
Trucking Revenue Net of Fuel Surcharge

$311,522

$92,470

$178,600

$161,827

$441,400

$97,530

$160,634

$1,443,983
Change 2013 to 2014

-0.6%

-9.2%

68.1%

2.6%

0.0%

2.7%

24.3%

7.4%
Dedicated,3PL, VAS Revenue

$85,154

$484,672

NA

$43,769

$157,100

$30,009

$14,410

Change 2013 to 2014

3.2%

20.7%

NA

37.2%

8.5%

-20.5%

37.3%

 

Intermodal Revenue

Included in VAS

$835,495

NA

NA

$72,900

Included in VAS

$10,475

Change 2013 to 2014

NA

4.9%

NA

NA

11.6%

NA

76.6%

Net Income

$14,339

$68,664

$14,079

$19,064

$12,305

$5,287

$3,482

$137,220
Change 2013 to 2014

-18.1%

-6.4%

-28.7%

25.6%

-59.4%

-26.6%

-20.5%

-18.2%
Net Income as % of Operating Revenue  (Total is Unweighted)

2.9%

4.9%

6.3%

7.7%

1.2%

3.3%

1.8%

4.0%
Net Income as % of Operating Revenue  2013 (Total is Unweighted)

3.6%

5.7%

14.7%

6.4%

3.1%

4.4%

2.9%

5.8%
Operating Ratio Truckload

93.4%

97.3%

90.8%

82.0%

94.2%

94.0%

95.4%

92.4%
Operating Ratio Truckload 2013

92.6%

98.1%

77.8%

85.3%

92.4%

91.8%

91.5%

89.9%
*Celadon's segment revenues include fuel surcharges, which are not broken out.
In the section below, we break out key points made in each carrier's earnings releases, although the detail in these reports varies significantly across each carrier.



(Transportation Management Article Continued Below)