From SCDigest's On-Target E-Magazine

- Nov. 24, 2015 -
Supply Chain News: Under Armour Making Bold Move for Made in USA, Thinks it Can Help Reshape American Economy
Fast Growing Apparel and Shoe Maker Discusses Project Glory, New Production in Baltimore
SCDigest Editorial Staff


We're still a bit cynical about the so-called Reshoring phenomenon, in which companies are said to be bringing back production to the US from China and other offshore locations.

As SCDigest editor Dan Gilmore wrote in a recent First Thoughts column, much of the supposed trend is anecdotal, and is just not showing up in manufacturing data.
"If there is any real reshoring going on, we must be pulling production back from somewhere besides China and Mexico," Gilmore noted, based on continued growth of US trade deficits with both countries. (See Can - and Should - Western Manufacturing Be Saved Part 7.)


SCDigest Says:

Under Armour has begun using other manufacturing technologies similar to the one used with the Speedform shoes, but won't identify them for competitive reasons, and more are on the way.

What Do You Say?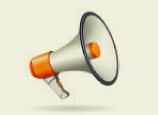 If may be just another anecdotal story, but apparel giant Under Armour's plan to bring much manufacturing back to the US is a powerful one that will be closely watched by other manufacturers for sure.
The basics are the strategy should be familiar: a "regional manufacturing" approach, or what Under Armour is calling "local for local," in which multiple production centers are developed close to major local markets, such as China, Europe, South America, etc.
Thinking globally, Under Armour is nevertheless beginning the journey it calls Project Glory in the US.
"We're starting in Baltimore," Kevin Haley, the company's head of innovation, recently told the Baltimore Sun newspaper. "That's our home."

Prior to this new thinking, Under Armour's manufacturing footprint looked a lot like other global soft goods brands, primary producing in 14 low cost countries, with 65% of its products made in China, Jordan, Vietnam or Indonesia.

But a couple of years ago, Under Armour started making its Speedform running shoes in a lingerie factory in the Baltimore area. The process to make those shoes has been changed dramatically, including 3-D molding technology to create some of each shoe that results in a product without seams, designed for comfort and a more precise fit.

It's also made with a lot less labor. A major athletic shoes are made using an assembly line type approach, with often more than 150 workers touching each shoe. Under this new process, as few as 30 workers do something to each product.

Under Armour founder and CEO Kevin Plank hopes to expand this type of thinking to other products under the company's banner. It is currently constructing a sprawling new headquarters campus in the Port Covington area of Baltimore that will include a renovated 133,000-square foot former city garage where engineers, developers and designers will collaborate on Project Glory. There mission will be to develop and find ways to use advanced manufacturing processes to make products on a smaller scale in local markets while also improving the products' performance.

Under Armour hopes to soon thereafter start making more shoes and apparel on the Port Covington campus, using advanced and innovative manufacturing techniques.

(Manufacturing Article Continued Below)