From SCDigest's On-Target e-Magazine
- Nov. 16, 2015 -
Global Supply Chain News: China to Europe Rail Strategy Struggling - Due to Deadheading



But China will be Patient, Experts Say, in Building Out Ambitious Strategy
SCDigest Editorial Staff
In 2011, technology giant HP pioneered the use of rail transport to move goods from inland Chinese manufacturing sites to European markets.
Now, as rail services is being developed across a number of Chinese cities, the idea is facing operational challenges in one of the more common issues in transport generally: deadheading.
SCDigest Says:

But as usual, the Chinese government will be patient on this situation. "Silk Road is a long-term strategy for China," a leading trade academic in the country says.

What Do You Say?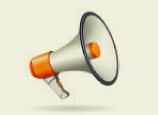 The idea of moving goods from inland Chinese factories to Europe via rail would seem to make a lot of sense. The 11,170 kilometer land route takes only about 11 days, saving as many as 20 days over ocean shipping, making the "long" ocean-based supply chain much shorter and thus more responsive, at a fraction of the cost of air transport.
The early success by HP eventually led to China's vision to create a Silk Road Economic Belt as part of its broad "One Belt, One Road" initiative, in this case to stimulate rail trade between Chinese inland cities and Europe.
And as usual, China moved fast to build the needed infrastructure. In the past several years, some 11 Chinese cities have established rail freight services to Europe, including Chongqing in China's west region, which started been shipping Hewlett-Packard computer parts to Duisburg in Germany by rail in 2011.
But as anyone shipping goods by truck into Florida knows, balancing inbound and outbound volumes into a high demand market isn't easy, and that is the challenge right now - and maybe for the long term - with the this part of the Silk Road strategy.
Naturally enough, there is a lot more demand for goods going into Europe than there is European exports back into China. While this is true as well for ocean freight, the demand is somewhat better on China's East Coast than it is for the further inland cities that are part of the rail network.
"Only single-digit [numbers of] containers return every month so we can't even fill a train," Gong Qinghua, a sales director at a freight forwarder operating between Yiwu, an east China city famous for producing gift items, and Madrid in Spain, told the South China Morning Post last week. This compares to eight fully booked trains that head to Madrid monthly.
Further exacerbating the situation is the fact the Chinese exports to Europe, such as auto parts, apparel, consumer electronics and food in general can be easily transported by rail, while many potential European exports, such as heavy equipment and precision equipment cannot. There is some belief the rail service will lead to growth in exports of food into China eventually, however.
In addition, many European companies - for now at least - are leery of putting their goods on trains run by the Chinese government.
"It is a difficult sale for Chinese companies to convince a European freight forwarder to bring products on their train," Darryl Hadaway, a consultant for the Eurasia cargo carrier business, also told the South China Post.


(Global Supply Chain Article Continued Below)