From SCDigest's OnTarget e-Magazine
- May 20, 2015 -
RFID and AIDC News: Target Stores Latest to Jump on Item-Level RFID Bandwagon
Will Rollout First Systems Later this Year, with Full Store Rollout Sometime in 2016
SCDigest Editorial Staff

In the 2004 or so time frame, when Walmart was just getting its case tagging RFID program/mandate off the ground, there were heavy rumors that Target stores was rapidly preparing to launch a case tagging program of its own.


SCDigest Says:

Target: Our push to adopt item-level RFID inventory management is a component of that investment and also supports our omnichannel supply chain initiatives.


What Do You Say?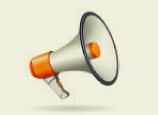 That never happened, as Walmart's program started to wobble shortly thereafter before finally imploding a few years later.

Fast forward to 2015. A growing roster of US retailers have embarked on now item-level RFID programs, led by Macy's and American Apparel but with other action at Walmart, JC Penney, Kohl's, Dillard's and a few others, in various stages of deployment. JC Penney, for example, was on a path to have full RFID reading capabilities across all of its stores across almost all product categories a few years ago before abruptly bringing the program to a halt in 2013 amidst financial and cash flow issues.

Now jumping on that item-level tagging bandwagon is Target stores, which announced this week it was rolling out an aggressive program that will have all its US stores RFID-enabled by the end of 2016.

Interestingly, the news was released on a Target corporate blog post by Keri Jones, EVP global supply chain and operations, under the title of "New Tag Technology Will Elevate Target's Guest Experience."

According to the blog, Target will start rolling out an item-level tagging program later this year, with Jones saying that "We're now working with key vendors on a fast-tracked timeline to begin inserting a "smart label" on price tags that will help Target improve our inventory accuracy and enhance our ability to keep stores in stock."

Jones adds that the program "means guests will better be able to find out whether we've got the item at their Target store or at others nearby. We also expect RFID to help us better fulfill online orders placed for store pickup, which already account for 15% of Target.com purchases."
Target says its RFID rollout will start in a small number of stores late this year, then expand to all Target stores in 2016. The program will include many of its key categories like women's, baby and kids' apparel and home decor, "making this one of the largest RFID projects in retail," according to Jones.
"As more and more of our guests shop us online, they expect a great, seamless experience between digital and stores," Jones concluded. "And adopting technology like RFID is one big step Target is taking to make sure we deliver."


(RFID and AIDC Story Continued Below)