From SCDigest's On-Target e-Magazine
- May 18, 2015 -
Global Supply Chain News: Maersk Ups the Ante Again with Orders for 6-10 New 20,000-TEU Ships, as Capacity Keeps Coming



Maersk CEO had Just Said 18,000-TEU Ships were in the Sweet Spot in March
SCDigest Editorial Staff
Not long after Maersk Line CEO Soren Skou said that its 18,000-TEU Triple E container ships were in the "sweet spot" in terms of size, and that much larger ships were not operationally and financially practical, Maersk appears to have upped the ante with news that it was ordering six giant 20,000-TEU vessels, with options for four more.
Reports are that Maersk has reached a deal in principle with South Korea's Daewoo Shipbuilding, and that a firm contract will be inked in June.

SCDigest Says:

Drewry says as things stand "the roulette wheel has landed on red when all the carriers had put their chips on black."

What Do You Say?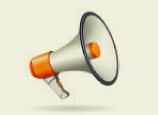 Maersk also claims it is getting a bargain in the deal, saying it will pay about $151 million per ship. In 2011, Maersk placed an order with Daewoo for up to 20 of the Triple E's at about $181 million per vessel.
The last of those 20 Triple E's will be delivered this summer. The first of the new 20,000-TEU ships will start arriving in 2017, sources say.
Maersk, the world's largest and most profitable container ship line, has continually ordered larger, more fuel-efficient vessels as part of its drive to meet expected 4-5% growth in container movements, and to achieve economies of scale and lower costs in a market where carriers have difficulty raising rates. Skou said last fall that Maersk expected container shipping rates to further decline.
Skou made his comments about 18,000-TEU ships being in the "sweet spot" at an industry conference in March, comparing Maersk's 18,000 TEU Triple E carriers to Boeing 747 aircraft. Skou said those planes spent decades as the world's preferred model because they offered "the optimal balance between economics and trading flexibility."

"That's where we think the 18,000-TEU ships are now," he said.
In addition to striking that balance, Skou said port productivity has not kept pace with the growth in ship size. Since 2007, the average ship size on Asia to Europe routes has doubled to 13,000-14,000 TEU but port productivity has only increased 50%, meaning ships spend on average 18 days in port rather than 12.
Regardless of those thoughts, the new order will be for a new generation of ships with more than 10% additional capacity versus the 18,000-TEU Triple E's.
And in good news for shippers, that will simply add to the capacity glut that continues to hold rates way down, especially in the Asia to Europe routes where these new megaships will be deployed, likely as part of Maersk's 2M alliance with number two Mediterranean Shipping Co. (MSC).
Though jumping sharply last week, spot rates for shipping a 40-foot container from Shanghai to Rotterdam remain well below 2014 levels so far this year. Asia to North Europe container volumes were down 1% in Q1, and Asia to the US West Coast were down 2% versus 2014 volumes - hardly the 4-5% growth foreseen by Skou. Though other routes did show more growth, total container traffic was up just 3%.


(Global Supply Chain Article Continued Below)