From SCDigest's On-Target E-Magazine

- March 9, 2015 -
Supply Chain News: Ashley Furniture Keeps Making Many Products in US, with Push to Succeed in China
Striking the Right Balance between Imports and Domestic Production
SCDigest Editorial Staff


Of all the US manufacturing sectors devastated by Asian imports in the 2000s, perhaps only apparel and shoes producers took a bigger beating than the shoe industry.

SCDigest Says:

Ashley for years has been known for sophisticated supply chain programs, especially in terms of postponement strategies and "inventory hedging."

What Do You Say?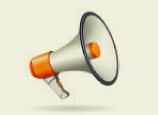 The Federal Reserve of course tracks manufacturing output by numerous sectors, and its numbers tell the tale. The index for US furniture production - compared to the baseline year of 2007, when overall US manufacturing was at a peak until finally surpassed last July - hit its high mark in February 2006, with a score of 106.7.
As shown in the graphic below, from that point the industry's output fell rapidly, falling an amazing 44 points to a level of just 62.5 by February 2010, in a stunning collapse.
It has since recovered a bit, up to a level of 78.8 in January.
The US furniture industry has simply collapsed, especially with the loss of manufacturing in what was once its center in North Carolina and Virginia.
But Ashley Furniture, operating out of rural Wisconsin, continues to grow its level of US production, even as it has upped its offshoring in some areas at the same time and is investing a lot to penetrate the Chinese market.
A high powered supply chain is one of the keys to Ashley's success. The company now primarily sells in the US through its network of some 460 retail stores.
"While American rivals dithered as imports surged starting in the 1980s, Ashley figured out what could most efficiently be made in Asia and what should be kept at home," the Wall Street Journal article says. "The company now operates what is widely viewed as the industry's most streamlined delivery system to rush products into stores."
A company executive says Ashley intends to grow 7% to 10% annually, more than twice the rate of U.S. furniture-industry sales growth in recent years.
That even as imports' share of the US furniture market rose to some 68.5% in 2014, up from just over 20% in 1996.


(Manufacturing Article Continued Below)