From SCDigest's OnTarget e-Magazine
- Feb. 23, 2015 -
RFID and AIDC News: Here it Comes - Office Complex in Sweden Offers Option of Embedded RFID for Workers to Automate Access, Buy Lunch
Many have Concerns, but Group in Country Seeks 100 Participants to Test and Study the Technology; Turning off Your Key Fob if You are Behind on Car Payment?
SCDigest Editorial Staff
As bar coding started taking off in the early 1990s, some out there warned of a coming nightmare in which humans would have bar code identifiers printed on their foreheads. It was not uncommon to come out of certain trades shows to find fliers place under windshield wipers warning about this as a looming totalitarian movement - or as "the mark of the devil."
More recently, a techno-geek named Amal Graafstra took the plunge and had RFID chips implanted in both of his hands - enabling him to control much of how his home operates with a wave of his enhanced arms.

SCDigest Says:

Whether it's an embedded tag or a chip in say a key fob, where this could go bears some consideration.

What Do You Say?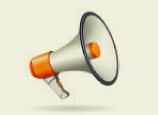 "When I open my front door, I don't reach for a key. When I log into my computer, I don't touch my keyboard. When I start my motorcycle, again, no key needed. Instead, I just wave my hand and I'm in business," Graafstra wrote in an article for IEEE's Spectrum magazine in 2010.
SCDigest asked at the time: Are Graafstra's experiments idle fun, or leading indicator of coming big brother era? (See Are RFID Tagged Humans Closer than we Think?)

Well, now news this week that some of the business tenants of a Swedish office complex are having RFID chips implanted in their hands, enabling access through security doors, as well as services such as copy machines, all without PIN codes or swipe cards.
The 400 employees working at Epicenter can even soon pay for lunch using their implants - just as they would with the swipe of a credit card - if they go through with the procedure, which of course is voluntary.
"We already interact with technology all the time," Hannes Sjoblad, who is in charge of implanting the chips and has an implant containing his business card details, told the International Business Times. "Today it's a bit messy: we need pin codes and passwords. Wouldn't it be easy to just touch with your hand? That's really intuitive."
Interestingly, Sjoblad says part of his interest is understanding the technology to be able to counter "big brother" type programs using RFID by governments and others.
"We want to be able to understand this technology before big corporates and big government come to us and say everyone should get chipped - the tax authority chip, the Google or Facebook chip," he says.
As shown in the picture below, the passive tags are about the size of maybe a couple of grains of rice, and as with Graafstra are generally implanted in the fleshy area between the thumb and index finger.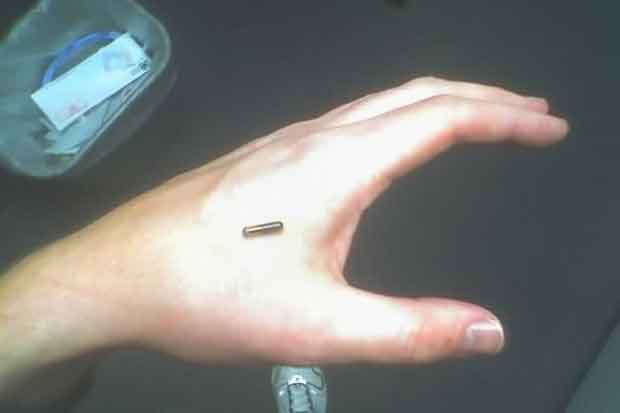 Source: Computer World

(RFID and AIDC Story Continued Below)