From SCDigest's On-Target E-Magazine

- Feb. 17, 2015 -
Supply Chain News: Proposed New US Drone Rules Would Stop Amazon's Plans for Unmanned Deliveries

Rules will Open Up Some Commercial Drone Applications, but Packaged Deliveries Clearly would not be Allowed; Amazon to take Research to Other Countries?
SCDigest Editorial Staff
Amazon Prime Air, the on-line giant's planned drone-based delivery service, may now have to be mothballed as proposed new Federal rules for commercial drones simply wouldn't allow a product delivery model. That would be true for others that had ideas for such a service, such as a florist in Michigan and a micro-brewery in Wisconsin, as the rules really preclude drone deliveries for anything.

SCDigest Says:

At a conference in December, Amazon CEO Jeff Bezos commented that when it comes to drone deliveries, "Technology is not going to be the long pole. The long pole is going to be regulatory."

What Do You Say?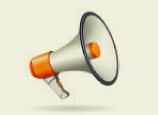 The Federal Aviation Administration (FAA) released its proposed new rules over the weekend, which will now go through a long period of pubic commentary and debate before eventually being adopted as official rules.

There is some chance of course the rules could be changed based on that process, and they are unlikely to go into effect until at least 2017. However, since in general the FAA has not allowed commercial drones to operate before these new rules, it's not like companies such as Amazon can experiment with drones until then.
Highlights of the rules include:
• All drones have to be under 55 pounds

• They can fly at a maximum speed of 100 mph and cannot be flown at an altitude of more than 500 feet above the ground. With special Air Traffic Control clearance drones can be flown at altitudes between 500 feet and 18,000 feet.

• The drone must remain in the line of sight of the operator at all times and has to be flown during the daytime. This line-of-sight requirement is the one that effectively bans drone-based deliveries.

• A camera - though not required - may be attached to the drone to allow for closer flight observation by the operator.

• The operator of the drone must be at least 17 years old and must have passed an "aeronautical knowledge test" and be vetted by the Transportation Security Administration.

• Drones cannot be flown at night and operators are not allowed to be in control of more than one drone at a time.

• While in flight, a drone cannot be operated over people "not directly involved in the operation."
The requirement for direct one-on-one control by an operator, and the ban on flying drones over people not involved in the operation itself, both would also seem to put a kibosh on commercial drone deliveries.
While killing Amazon Prime Air and other drone product deliveries, experts say there rules - which remain vague in a number of areas - nevertheless would make it easier for people like real estate agents, aerial photographers, videographers, police departments and farmers to fly small drones for work purposes as long as they have a permit. But whether a videographer, for example, could fly a drone with a camera above an outdoor wedding is not clear.

(Distribution/Materials Handling Story Continues Below )