From SCDigest's On-Target E-Magazine

- Jan. 26, 2015 -

Supply Chain News: Forget the Driver Shortage - Parking Spots for Truckers Increasingly Hard to Find
Nightly Trouble Finding Spots is an Issue in Drivers Leaving Industry; Safety Concerns for the Public - and Drivers

SCDigest Editorial Staff
The industry has been hearing about the US truck driver shortage for years, and in 2015 the problem did seem to become acute, with major carriers discussing the issue with an even greater sense of urgency for most of last year, and many citing a lack of drivers as not only the most important operational issue they face but also the key constraint on expanding their fleets at a time of generally rising freight volumes.
But it turns out that if the industry was able to attract and retain more drivers, it might run into a different problem - trying to find somewhere for truckers to park when they stop on the road.

SCDigest Says:

The lack of parking spaces is "a huge added stress to a driver who is trying to focus on operating safely," says OOIDA's Ryan Bowley - and likely plays some role in drivers leaving the profession.

What Do You Say?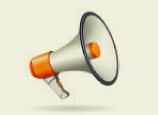 In a 2012 survey of trucking operating along Interstate 5 in California, 70% of truckers said they had tried to stop at a truck stop on the route but found it full. More than half said that they found no room at a truck stop every other day, according to the study by researchers at the University of California, Berkeley. Another study by Federal Highway Association found that there were only about 300 parking spots for trucks on part of I-40 through Arizona and New Mexico for the more than 10,000 trucks that passed through daily.
In the Northeast, "All the truck stops fill up early," says truck driver Debora da Rocha. "If you don't find a place by 4 p.m., you're in bad shape," she said.
Added truck driver Juan Hawkins last Augusr: "There just isn't anywhere to park. The rest areas or the truck stops, by about 6 o'clock in the evening, they're full."
All the studies seem to indicate what a real problem the lack of parking spaces is. A 2013 survey of some 4000 truckers organized by a woman named Hope Rivenburg of Fultonham, NY found that 40% said it takes them, on average, an hour or more to find parking for the night. Another 28% said they regularly or occasionally stay on freeway ramps, 52% said they pull up behind shopping centers, and 45% hunt for places like abandoned gas stations or vacant strip malls.
Rivensburg conducted the study as part of an effort to address the parking issue after her husband Jason was murdered in 2009 after he parked at a deserted gas station while taking a break in the course of delivering a load of milk.
Her efforts were key to the inclusion of a provision known now as Jason's Law in the federal highway bill of 2012, which made truck parking eligible for federal funding. But truck parking has had to compete for that investment with a myriad of other highway and infrastructure projects, and is generally not high on anyone in government's priority list.
"Nobody is focused on truck parking," Rivenburg told the Wall Street Journal.
The matter isn't only a matter of convenience for the driver. If there are no spaces in traditional truck stops, drivers will find a spot anywhere they can - and that can lead to safety and other issues, as the Jason Rivenburg murder shows.
Last June, trucker Mike Boeglin decided to park his truck for the night in the parking lot - outside the gates - of his consignee, ThyssenKrupp steel. The next morning, Boeglin's body was found in his silver Freightliner, burned to death. The truck had been set afire and left less than 150 yards from the factory gate. The police believe robbery was the motive.
Boeglin's widow wishes ThyssenKrupp would have let her husband's spend the night in his truck inside the facility's gates. But of course, most shippers don't allow truck parking, including the ThyssenKrupp plant. "We were deeply saddened by these events," a spokeswoman said in an email, but the plant "clearly defines" the hours it's staffed to receive deliveries to ensure safety, and it discourages parking in vacant lots nearby.

(Transportation Management Article Continued Below)