From SCDigest's On-Target E-Magazine

- Jan. 15, 2015 -
Supply Chain News: New Report Claims Touted US Manufacturing Renaissance Mostly a Mirage
Most of Recent Growth in Output and Jobs is Cyclical, not Structural; Cheerleading Obfuscates Need for Policy Change
SCDigest Editorial Staff


Is US manufacturing on the rebound, with so-called "reshoring" becoming an important trend?
Well, it depends on whom you ask, it appears, as certainly many media sources and consulting firms have been touting the notion that US manufacturing really is on the ascent, driven by rising wages in China, low natural gas costs, regional manufacturing strategies and more.

SCDigest Says:

US manufacturing growth is substantially below the rate of overall GDP growth, meaning that in an era of a supposed US manufacturing renaissance the sector continues to shrink as a percent of overall US GDP.

What Do You Say?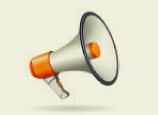 But SCDigest's position continues to be: Look at the numbers. And those numbers are positive, but hardly yet indicative of a major advance in the US' overall manufacturing position or strong growth in reshoring.
That view is one also taken by the Information Technology and Innovation Foundation (ITIF), which says it is a non-partisan policy think tank, in a new report whose title should make clear its position: "The Myth of America's Manufacturing Renaissance."
From reading the report, SCDigest would say "myth" is perhaps too strong a word - it's more like "there are still many questions." The report in our view is also hobbled just a bit by primarily only using data through 2014, when of course we have or will soon have full year data for 2014, in what looks like was a good year for US manufacturing. For example, starting in July total US manufacturing output finally exceeded pre-recession peaks, while the report often says US manufacturing levels are still below that 2007 peak.
Still, the report makes a persuasive case that there has been too much "cheerleading" relative to a US manufacturing comeback that distorts or ignores the real facts. It argues that this cheerleading is distracting policy makers from addressing the key issues central to truly getting US manufacturing going again, which it says include high effective corporate tax rates, limited public investment in industrial R&D and workforce skills development, and pernicious foreign "innovation mercantilism," which ITIF says include tactics by some countries from currency manipulation to intellectual property theft and more that distort international trade.
The report starts in part by noting just how far US manufacturing fell in the 2000s, with much of the work and jobs of course being offshored to China. During that decade, the report says that "U.S. manufacturing employment experienced a decade of unprecedented losses, shedding 5.8 million jobs, or about one-third of the workforce. Since the bottom of the recession, the US has regained some 720,000 manufacturing jobs through 2013 [more were added in 2014]," and while that's somewhat good news, it represents obviously a small fraction of the jobs that were lost.
It adds that "unlike the prior two decades, these losses were caused not principally by superior manufacturing productivity growth, as apologists for the health of U.S. manufacturing continue to assert. Rather, they were caused by significant losses in real value added output, in turn causing a large increase in the U.S. trade deficit, which by 2002 also included a deficit in advanced technology industries."
The report further says that the idea that the US was only shedding manufacturing in more commodity type products to focus on high value add and advance products is also something of a myth, noting that while the US has indeed shed the lower end manufacturing work in great numbers, it has gained relatively little back at the high end, and is even losing much of that.
It also states that the most of the gains in US manufacturing output and jobs since the recession officially ended in 2009 appear to be a result of cyclical improvements as demand recovers, rather than a change in US competitiveness.
ITIF also cites data from the Reshoring Initiative that says that while some 120,000 of the 720,000 regained manufacturing jobs were due to reshoring, "the increasing rate of reshoring had not yet overtaken the rate of offshoring, meaning that just as many jobs are leaving as arriving."



(Manufacturing Article Continued Below)