From SCDigest's OnTarget e-Magazine
- Jan. 11, 2016 -
RFID, IoT, and AIDC News: Zebra Releases New Wireless Terminal with Dramatic New Design
More Wand-like Form Factor Reduces Movement, Can Deliver Double Digit Increase in Productivity, Zebra Says
SCDigest Editorial Staff
Zebra Technologies, which acquired the enterprise division of Motorola Solutions in 2014, has released a new generation wireless terminal that makes some significant advances in the device form factor and other design elements that can boost productivity in the distribution center and beyond.
Handheld wireless terminals (with integrated bar code scanners) traditionally have been available in one of two types: (1) a "gun" type design, with the main computing unit mounted in a perpendicular fashion to a handle; and (2) a smaller "brick" design in which the rectangular terminal is simply held in the palm of the hand, with no handle. (There are permutations off of this, such as brick device that can be taken into and out of a gun handle.)
SCDigest Says:

The new device will likely be especially attractive to etailers, which usually have scanning-intensive piece picking operations and which generally are struggling to be profitable.

What Do You Say?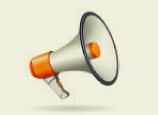 These two types of devices have served distributors, retailers and other types of companies well for decades, but have their limitations. The need to constantly look down at the terminal screen to get the next instruction or other information adds a lot of additional hours over time for workers to complete their tasks.
In addition, the very fact that the terminals must be held makes it difficult for say order pickers to do their tasks, as one hand is occupied with the terminal, or else the workers needs to put down or otherwise get the terminal out of his or her hand before selecting items from the rack.
That limitation has led to the strong rise in adoption of Voice-based systems, as well as "wearable terminals" generally worn on the forearm, both of which offer so-called "hands free" operation.
With that backdrop, now comes the Zebra TC8000, with a totally new take on wireless terminal design. As shown in the image below, the TC8000 design rearranges the device components - handle, display and scanner - to create a device that is almost more wand or baton-like than brick or gun. As can be seen, the grip is in-line with the display, and Zebra says the scanner points away at an optimized angle so that the terminal does not have to be tilted to scan when the operator is looking at the screen.
The result, Zebra says, will be a lot less motion and tilting of the terminal, improving productivity. In addition, Zebra has reduced the weight of the TC8000 versus comparable devices. Weighing about 17 ounces, the TC8000 is roughly one third lighter than most conventional pistol grip mobile computers with scanners. The lower weight should reduce muscle effort and fatigue throughout a worker's day. Between the design and low weight, Zebra estimates a 55% reduction in wrist motion and a 15% reduction in muscle effort.
All that will translate into about a 14% improvement in productivity for scanning-intensive tasks, Zebra estimates.
The New Zebra TC8000 Wireless Terminal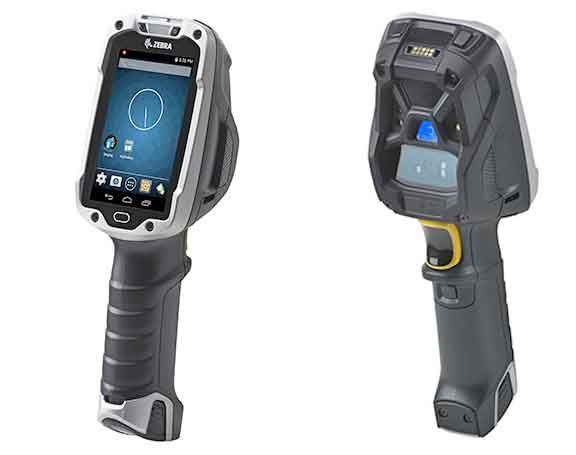 There are other design innovations. To keep the weight low, the new terminal does not have a traditional key pad, relying on a touch screen display instead. The TC8000 runs on the Android AOSP version 4.4 operating system. To that, Zebra has added Mx security, device management and a variety of performance features.
That approach to the OS means a more smart-phone type look that will likely be familiar to younger workers, versus the traditional "green screen" display that has characterized mobile wireless terminals since their inception in the late 1970s. That said, Zebra emphasizes the new terminals can easily work with existing Warehouse Management and other systems connected today to traditional terminals. The company has said 90% of current applications should be able to use the TC8000 with no software modifications at all.
Zebra says it spent more than four years designing the new product, studying how humans interact with electronic devices to find opportunities where it could eliminate motions and making ergonomic adjustments.


(RFID and AIDC Story Continued Below)