From SCDigest's On-Target E-Magazine

- Oct. 8, 2014 -
Supply Chain News: In Era of Reshoring, Just What Qualifies to be Labeled "Made in America?"
California's 100% Definition Leading a Raft of Lawsuits for Makers that Use a Tiny Percent of Foreign Made Components, Out of Necessity; Lifetime Products Has to Pony Up for Eight Rivets
SCDigest Editorial Staff


Just how real the reshoring trend is remains unclear, but certainly there is much anecdotal evidence of some companies moving production back to the US or keeping it here instead of moving offshore.
Walmart has committed to moving tens of billions of dollars in product sourcing to US-made goods. Many surveys show US consumer prefer from goods labeled "Made in America."

SCDigest Says:

It seems clear the FTC needs to define what can be labeled Made in the US and what can't, and have those rules cover all 50 states.

What Do You Say?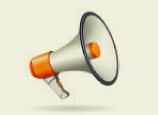 But just what items can be given that designation? It turns out that is an interesting and important question.
The US Federal Trade Commission rules say that a "Made in USA" label can go on any goods that are "all or virtually all" made domestically. But the FTC doesn't define what "virtually" means.
A number of companies have made their own interpretations, often using a rule of thumb that if 70% or more of the value of a product is made domestically, it can be dubbed as made in America.
But the state of California sees things differently. Every part of a product must be made in American to qualify for that status, according to the rules there. To state a product is made in the US is considered false advertising there even if 99% of the components are US made.
That would mean, for example, that virtually no US-assembled automobile or Boeing aircraft could be called American made, since virtually all of them contain some components produced outside the US.
That leaves Lifetime Products in a bit of a pickle. According to a recent article the Wall Street Journal, the company's basketball hoops are made of parts that are almost entirely cut, shaped, painted and assembled at its sprawling factory in Utah. But those parts don't include some bolts and the net, which come from China.
And that fact had led to Lifetime being embroiled in two consumer lawsuits claiming the customers were duped by buying a product that claimed "Made in USA" status that it didn't deserve.
And Lifetime is far from alone: according to Wall Street Journal: "Makers of everything from door locks to hand tools have been sued in recent years. A maker of helium tanks designed to be used at children's parties was sued because it started packing imported balloons with the equipment. Another case involved Mag Instruments, a California company that produces Maglite flashlights. It was sued for using small rubber rings and light bulbs from abroad."
Says Lifetime CEO Richard Hendrickson: "It's kind of crazy. If you can't call what we do "Made in USA," what is?"
As to the lawsuits, he says that the foreign-made parts aren't available in the US, and that building them in Utah would be too expensive.
And the costs of these lawsuits are not cheap. The two actions against Lifetime were ultimately certified as a single class action and were settled last spring in California state court.
The court awarded plaintiff's attorneys $485,000, and Lifetime agreed to donate an additional $325,000 to charity and to offer discounts to consumers who had bought basketball equipment in the past. But the lawyers got almost all the money - one of the two plaintiffs was awarded $4,500, the other just $3,500. Lifetime says it also spent some $535,000 on its own legal fees.


(Manufacturing Article Continued Below)