From SCDigest's On-Target E-Magazine

- Sept.15, 2014 -

Logistics News: Among eCommerce Boom, UPS Struggles to Drive Big Gains to Bottom Line
Despite Huge Volume Gains, Variety of Forces Keep Margins Down; Our Analysis of eCommerce Growth and Its Share of Total Retail

SCDigest Editorial Staff
The eCommerce train continues to roll down the track at very high speeds - but giant parcel carrier UPS faces big challenges in leveraging that growth into big profit gains for itself.
That according to an article in the Wall Street Journal last week, which noted that "Because of the ubiquity of free shipping, fierce competition from other delivery services and Amazon's power to drive down shipping costs as it gets even more enormous, UPS' average revenue on each Internet-related package it handles is dropping" - even as UPS has to continue to spend big to keep up with that volume growth.
SCDigest Says:

On top of those margin and profit challenges, UPS must also continue to make major technology and infrastructure investments needed to keep up with the rapid growth in volumes, low margin or not.

What Do You Say?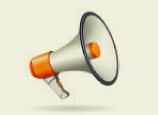 And UPS may be gradually losing eCommerce market share. According to parcel software provider ShipMatrix, UPS delivers about 42% of e-commerce goods in the US, down from the company's estimate of 55% in 1999, though of course it continues to lead the sector.
And more competition is coming. As SCDigest reported last week, the US Postal Service is currently aggressively reducing many of its parcel rates, especially for large shippers, in a move to gain marketshare. (See Even as they Increasingly Partner for Branded Services, UPS and FedEx Say Recent Major USPS Price Cuts Not Fair.)

Meanwhile, Amazon has been testing use of its own parcel delivery trucks in a few US markets, with reports the company has plans to provide its own parcel services in the top 40 US metro areas, completely cutting out UPS and FedEx there (Amazon has neither acknowledged nor rejected those reports).
But there is no denying the overall growth of eCommerce sales, which obviously ties directly to parcel volumes. There are a variety of eCommerce statistics and estimates in the market, but SCDigest prefers to use eCommerce sales as calculated by the US Commerce Dept., but then compare those numbers to an adjusted set of "relevant" retail sales.
That adjustment means taking total retail sales excluding automotive sales, a number reported by the Census Bureau, and then also subtracting out restaurant sales, gasoline stations sales and a few other smaller categories that can't really be offered through eCommerce.
As shown in the table below, that approach translates into about $2.98 trillion for the total relevant retail market in 2013, versus eCommerce sales of $261 billion, or about 8.8% of the total. That is a higher percentage than is often reported, because the dominator others use, including the Census Bureau itself, includes these other areas of retail spend that aren't really relevant for comparison. The government recently estimated eCommerce as representing just 5.9% of total retail in Q2 of this year, for example.
eCommerce Growth and Share of Total Relevant Retail Sales in US

Sales in $billions, meaning for example total adjusted retail sales = $2.98 trillion in 2013
Total Relevant Retail Sales
Ecommerce Sales

Ecommerce % of Retail

Ecommerce Year over Year Growth

Source: SCDigest, from US Census Bureau Data
Of course, that eCommerce share of the total continues to rise based on year over year increases that range from the mid-teen percentages to more than 30% some years, with the exception of the recession period of 2008-09. That translates into a cumulative average growth rate of 21.2% from 2001 to 2013.

(Transportation Management Article Continued Below)