From SCDigest's On-Target E-Magazine

- August 18, 2014 -
Supply Chain News: US Manufacturing Output at Last Makes it Back to Pre-Recession Levels
Federal Reserve Says July Output Finally Made it Over Peak 2007 Levels - Seven Years Later
SCDigest Editorial Staff


It's only taken some seven years, but US manufacturing output has at last reached its pre-recession highs.

SCDigest Says:

Will manufacturing output continue on its run, taking the US well beyond the 100 level versus 2007? That of course is the trillion question.

What Do You Say?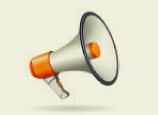 We've been on something of a watch here at SCDigest in recent months, as US manufacturing levels slowly but surely ascended towards their 2007 highs.
That as measured by the Federal Reserve's monthly index on manufacturing output. We'll note here that we are referring to manufacturing output only, not the broader measure of total industrial output, which includes production from mining and utilities in addition to manufacturing. That measure went passed 2007 figures early in the year.
2007 to date had been the peak year for US manufacturing output. In the Fed's methodology, the average monthly output throughout 2007 is set at an index level of 100, against which all other months before and since are then compared.
So, that means the just released July index reading of 100.7 indicates output last month for the first time has exceeded that 2007 average, by seven-tenths of a point. It seemed clear that was going to happen soon, barring an unexpected economic pullback, and July it was, as output jumped from a revised 99.8 in June to the 100.7 level.
Although it is possible that number could be revised down next month, the healthy cushion over the 100 mark makes it unlikely a revision would take it all the way back below that level.
It has been a long slow climb. As can be seen in the chart below, the index began falling in early 2008, then plummeted when the financial crisis hit in Fall of that year, eventually reaching a bottom of 80.3 in June of 2009.
That means US production was down 20% from the peak 2007 - a dramatic decrease in historical terms.
It has been a straight diagonal path up from there, but as we know the recovery has been a modest one at best, meaning we are into the seventh year from the end of 2007 to get back to those levels.
While for the economy this is certainly good news, to be clear this of course is an aggregate number across all sectors. How well different sectors have recovered since 2007 varies widely.



(Manufacturing Article Continued Below)